narine
FooMystic, member since October 8, 2008

1,848,087 StarPoints
197 friends

Buy FooDollars for narine as a gift!

338 forum posts
My FooPets
548 Fotos
About me
My Legacies ARE NOT FOR SALE and all have permanent home with me. Please stop asking. I work very hard for every single pet I own, nothing comes to me easy, so please respect that and stop asking about my pets that are not for sale. If they are for sale it will say clearly on their profile.
I never breed my pets, and for now I'm not planning to breed any of my Legacies anytime soon. So please stop sending random breeding requests.. They will be ALL ignored, no exceptions.
Update:
I started breeding my Legacies when a news about stop breeding Pokeyes came out. It was my first and last time when I breed my Pokeys.
I'm looking for 1gen Pokeys Husky male and Pokey German female and will pay top price (+ finding fees) and provide great loving home.
My BB stuck on 299 for a week now.
http://www.foopets.com/member/22046593
Tina- I will miss you!
Erika's Pokey Tartufo
http://www.foopets.com/pet/3337913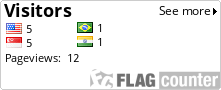 blue star 8/18/2010, yellow star 11/25/2010
my new babies coming home soon:
http://www.foopets.com/pet/11366430
http://www.foopets.com/pet/11366424

http://www.foopets.com/breeding/35755
http://www.foopets.com/breeding/36501
http://www.foopets.com/pet/7108484
http://www.foopets.com/member/14421328
http://www.foopets.com/member/17264387
http://www.foopets.com/topics/show/1437415?forum_id=9

My re-homed cat to Riley
http://www.foopets.com/pet/5097993
My re-homed Oddstat to Riley
http://www.foopets.com/pet/486314

http://www.foopets.com/pet/4003652

Rehomed from Kisses to Kayla-Rose (Kisses came from Juliet-and-Jewl

http://www.foopets.com/pet/1402386

Beamer went back to Kenzie
http://www.foopets.com/pet/3293924
Sasha went back to Tinkfreek999
http://www.foopets.com/pet/4719
narine is ready to breed
with 1 litter license