Rasheen450
FooGuardian, member since July 7, 2009

89,970 StarPoints
862 friends

Buy FooDollars for Rasheen450 as a gift!

16,754 forum posts
My FooPets
294 Fotos
About me
Current status:My internet has been shut off so i can't be on for a long time(as of 2011) NEW UPDATE:
Look i've been gone for about 4 years…for one due to my internet having been shut off a long time ago and 2 when i did recieve internet back…There was somthing about you have to pay in order to use your account at all..so for the last four years I have not been using foopets. Just because I accidentally discovered that it can be free now again (with reduced settings) doesn't mean i'll be on very often anymore. I just found out the rp's have been removed. I have school to deal with so I can't guarantee i'll be on all the time like I used to. i'll probably check in every once in a while. As for anything on my profile that looks weird, crazy, or annoying..I was 9 years old when I made my foopets account..okay? almost 8 years later and i have no clue what i was thinking long ago about what i put up lol.
My best Budds
hellsing-rules

puppyfriendz
thatchicopitbull
Fooabycats
strong-wolf12 best friend
My rules
DONTS
DONOT put anything inappropriate on my messages. I will report you.
Do NOT cuss or say bad things about me.
Do NOT beg for an LL or anything else from me. OR i will un-friend you
Do NOT talk back at me unless you want to get reported.
Do NOT send me chain mail!!
Do NOT ask for money.
Do NOT blame me for anything that happened to you, your pet, or anything else.
DO NOT ask to buy my pokey husky lassie!
DO NOT Ask to buy my pets unless there names are FOR SALE or i put up a post saying they are for sale.
ALL OF THESE WILL COMPLETELY BE IGNORED AND REPORTED RIGHT AWAY
THERE IS ONE EXCEPTION TO THE SALES PART. I WILL BUY FROM YOUR SALE IF YOU ASK POLITELY BEFORE PUTTING THE SPAM HERE.
DOS
You can place your fashion shows here.
You can ask me for help.
Talk politely and courteously to me and I will do the same to you.
Vote for my pets
Be my friend!!
Anything else that is not in the DONTS part.
I love wolves!!!!!
some of my other accounts are listed below
clubpengin i a known as tierra4444
furrypaws known as tierra
webkinz known as rasheen450
oh here's some funny animations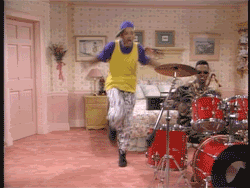 Glitter Funny Animations Graphics