jakerox
FooMaster, member since July 31, 2009

572,320 StarPoints
270 friends

Buy FooDollars for jakerox as a gift!

772 forum posts
My FooPets
189 Fotos
About me
Please read my profile
I GOT MY BLUE STAR!!!!!
Hey, I love dogs, horses, chocolate, dogs (I love dogs a LOT) and FooPets!
Fave TV shows: Glee, the X Factor
Fave food: Pizza, Chocolate
BFF: Mary2711
Special Thanks: LuvSunnyDaz (Feeds my pets daily. Great friend. Thank You!)
Fave animal: Dogs
Fave band: Girls Aloud
Fave singers: Cheryl Cole, Michael Bublé, Ke$ha… lots of others
Please Read!
Unfortunatly I recently lost my bonding badge as I was on vaccation for over 10 days and had no internet available to me at all. Please do not judge me by this as I had about 90 days on it before. Thank you for reading. ~Jakerox. (August 2010)
Please do not ask me to buy from your sale or send me chain mails, but message me anytime for a chat and feel free to visit my pets as they love company and making new friends. Thank You! ~Jakerox. (This applies indefinitely!)
<img style="visibility:hidden;width:0px;height:0px;" border=0 width=0 height=0 src="http://counters.gigya.com/wildfire/IMP/CXNID=2000002.0NXC/bT*xJmx*PTEyNzczMjc*MzM2ODQmcHQ9MTI3NzMyNzQ*MjQ2NyZwPTYyNTEmZD1jb2RlYm94Jmc9MSZvPTUyZWRlNzJhNDZlODRk/ZDJhYTRkNzJlM2I1M2E5OGZk.gif" />

<font>Add Glitter to Pictures</font>


<img style="visibility:hidden;width:0px;height:0px;" border=0 width=0 height=0 src="http://counters.gigya.com/wildfire/IMP/CXNID=2000002.0NXC/bT*xJmx*PTEyNzczMjgwODIxNDImcHQ9MTI3NzMyODA4NzkzMCZwPTYyNTEmZD1jb2RlYm94Jmc9MSZvPTUyZWRlNzJhNDZlODRk/ZDJhYTRkNzJlM2I1M2E5OGZk.gif" />

<font>Add Glitter to your Photos</font>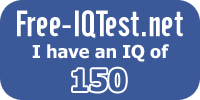 Free-IQTest.net – IQ Test
<center>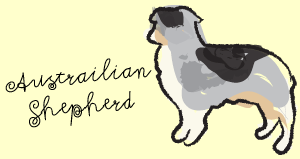 <font>discover your dog breed @ quiz meme</center>

<!-- Counter Code START -->

HTML Hit Counter<!-- Counter Code END -->
]
jakerox is ready to breed
with 4 litter licenses