GoldenLegacy
FooMaster, member since September 7, 2009

772,076 StarPoints
720 friends

Buy FooDollars for GoldenLegacy as a gift!

21,007 forum posts
My FooPets
288 Fotos
About me
Hello!
I'm Lia. I've been on here since 2009 and I really enjoy my time here on Foo. I was one of the members that got kicked off the site when you had to pay to be a member. I lost a lot of really good friends but I'm glad to be back and hopefully make new ones. I love anime,video games and am a caregiver for small furries ranging from hamsters to rabbits. I have my own Youtube channel and post videos on their talking all about small animal care. This account is still under construction as well :)
My goal for this account is to be a Ultra/Uber Golden Collector and my dream is to one day own a 700+ Golden…but that's getting ahead of myself. Feel free to message me and if you are one of those who makes banners and profile pictures PLEASE let me know I'd love to buy some! :)
Do's and Do Not's
DO
-message me if you are interested in :
talking
getting to know me
have questions
breeding request (although I may decline often)
- Play with my pets I don't mind at all
- Ask me about upcoming litters if you are interested in my pets
- Ask me to reserve a pup from a litter if you see that I am breeding
DON'T
- send me random breeding request (especially if it is a mixed litter. I only do PB breeding)
- send me random friend request (i like to know who my friends are)
- ask me if my pets are for sale (I will list them in the forums if I am)
- ask me if I want to trade my fgs or fds for pets or for currency exchange
- ask me personal information
- ask me to buy from your sale
- ask me for my LL's
- ask me to buy your pets
- message me with rude remarks (these will just be ignored and you will be blocked
Past Foopet Names
People101(when I first joined)
RoughCoat101 (when Rough Coats first came out)
PittyHusky101 (past)
GoldenHusky101 (past)
GoldenLegacy (current)
I don't know if ill change my name for the new year but who knows.
Dreams
Male Uber Golden
Female Uber Golden
Male Beagle Ultra born December 15,2009 (year not that big of a deal but would honestly love it)
Lost Male & Female Golden
Oddstat Male & Female Golden
About my Kennel!

Banner By Viibrant
Welcome to Legacy Kennels I am an active Golden Breeder looking to promote Purebreed lines as well as obtain the highest stat Golden Pair on Foo. I have a long way to go and doing this has become a hobby of mine and I love the Golden Breed. If you are interested in an Ultra Golden please don't be afraid to message me as I'm sure I have litters being born and weaned monthly and reservations are always available.
---
Lovely banner by lovely people <3
Leave me some and
ill be sure to post them up!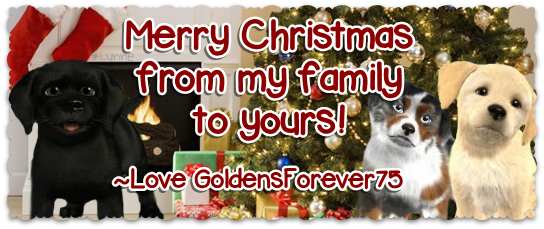 -————————————————————————————————————————————————————————————————————————————————————————
In the Whole history of the world there is but one thing money
cannot buy to wit-the wag of a dogs tail