Hippie-
FooMaster, member since October 9, 2009

363,902 StarPoints
143 friends

Buy FooDollars for Hippie- as a gift!

6,643 forum posts
My FooPets
136 Fotos
11 years and 10 months old male Yellow Labrador Mix
View Profile
Shop for the items in this scene
11 years and 6 months old spayed female Rottweiler
View Profile
Shop for the items in this scene
5 years and 7 months old male Yellow Labrador Mix
View Profile
Send Hippie- a breeding request
6 years and 11 months old female Yellow Labrador Mix
View Profile
Send Hippie- a breeding request
2 years and 10 months old female Yellow Labrador Mix
View Profile
Send Hippie- a breeding request
2 years and 10 months old male Yellow Labrador Mix
View Profile
Send Hippie- a breeding request
2 years and 10 months old male Yellow Labrador Mix
View Profile
Send Hippie- a breeding request
2 years and 10 months old male Yellow Labrador Mix
View Profile
Send Hippie- a breeding request
2 years and 10 months old male Yellow Labrador Mix
View Profile
Send Hippie- a breeding request
About me
Welcome to my Profile


---
About Me: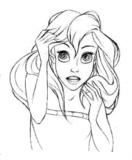 [Hippie; Tohk; Danny]
⚓ Danielle ◦ Female ◦ Pansexual
⚓ Graduated ◦ Pursuing Pediatric Oncology
⚓ Music ◦ Photography ◦ Tumblr
⚓ Bands ◦ 80's Movies ◦ Supernatural
⚓ PLL ◦ 21 Jumpstreet ◦ Sleepy Hallow
⚓ Never judging ◦ Forever loving
As of 2.22.15, I'm officially here to stay. I got a job with enough money to pay the ClubFoo.
---
Basically my rules are simple:
⑴ Be kind& friendly because no one likes a rude butthead.
⑵ Be considerate as in, I've worked hard for my pets, FD's, FG's, ect, so don't believe I'll just hand it over to you because you ask/beg.
⑶ Follow the FooRules and it'll all be okay.
---
Current Pets:
Samuel'Dean ♥
Born: December 21, 2007
Adopted: January 9, 2012 from the AC
Purchased for: 150FD resale (300FD)
Samuel'Dean was the first Pokey I ever got the pleasure to adopt. He's named after my 2 favorite tv characters, Sam & Dean Winchester from Supernatural. He's a nerdy pup, but has a bite to his big bark. He's loyal & trustworthy & he's found his forever home with me. He'll curl up by my feet while I read my books; he'll rustle my papers while I study for exams. Samuel'Dean has truly found a forever place in my heart.
Rory'Leigh ♥
Born: March 24, 2008
Adopted: March 4, 2015 from Beyond-
Purchased for: 80FD
Rory'Leigh was named after Rory Gilmore from the show Gilmore Girls. Her and Her erratic mother are what I hope for, for me and my future daughter. Rory is a 3/5 6 digit LPR which lately I've had the obsession with Pokeys and less than 7 digit pups, so she fits right in. I'm happy to call this wonderful but mine. She is also my little Samuel'Deans buddy.

Names for future pets:
Castiel ; Loreli ; Bobby ; Rory'Leigh ; Oli ; Hazel'Grace ; Augustus ; Jacob'Edward ; Mary'Jane
---
My Dreams:
Lost Stat Westie
Why you ask?: I've always loved this breed of FooDog & I've always loved lost stats being as though I owned a couple in the past. If I were to get the chance to own one I'd name it either Castiel or Loreli, depending on the gender. If you are selling/rehoming or know of someone that is please let me know.
---
Important Links:
Book of Terms/Abbreviations/FAQ's on Pets
---

---
Other Things: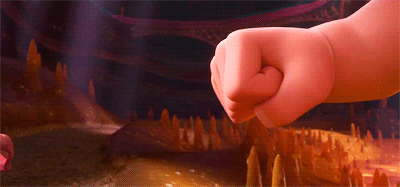 More to be added…
---