Mar-The-Foo
FooMystic, member since November 26, 2009

1,100,562 StarPoints
1050 friends

Buy FooDollars for Mar-The-Foo as a gift!

17,514 forum posts
My FooPets
1,772 Fotos
About me

I'm Callie, Call me Mar. I am Marley-Yellow-Labs. The Lab Lover. I love dogs and horses .My favorite color is Pink and Green!. I love CTFxC FTW


Never stop beveling. Follow your dreams. Don't be ashamed . Remember the GOOD things in life


So I am dating. Don't ask me out. I am 27 years old. I graduated college. =) I love my life and everyone in it<3
Please STOP Animal Abuse and Bullying!. The people that inspire me each and every day,Charles Trippy and Ali Speed! Also Adele. I have two dogs, Cassie and Ella!, Both are aussies. I love them!
Favorite songs :
Someone Like you , Rolling in The deep – Adele
Skrillex Nice Spirits, Cinema
Yellow, Clocks , Viva La Vida ( Life ) – ColdPlay!
Moment For Life , SuperBass , Did it ON em' – Nicki Manaj
I like other songs. I just cannot think on them =)
===========
Bye Peps
Love Cha!


Also


Thank you for all the wonderful things you have done for us <3


FROM FRIENDS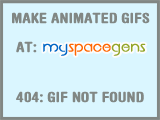 Mar-The-Foo is ready to breed
with 3 litter licenses