BSL-Is-Stupid
FooMystic, member since December 14, 2009

1,287,653 StarPoints
134 friends

Buy FooDollars for BSL-Is-Stupid as a gift!

2,281 forum posts
My FooPets
663 Fotos
About me
Downsizing a bit. I have had ALL these dogs for a VERY long time. Some their WHOLE lives. I am not one that buys a new dog and gets rid of it the next or same day. I do not send to the A/C. This is actually very hard for me to part with some of these. I have a lot of Pokey's and such that I will NEVER part with so the only way to make room for some new is to get rid of some old.
ALL MY PETS ARE PUREBRED!
I only the sell the BEST in my litters 4/5's and 5/5's anything below that I consider a runt and they remain with me forever.
My pups sell From $100FD – UP. This is to assure they aren't bought just to be sent to the A/C. I've had my pups bought and sent to the A/C immediately afterwards when I have sold for the minimum.Because I do not want my pups in the A/C I have had to go and buy them back myself, costing me more than I even sold them for. So now I won't sell for less than $100FD. I feel they are listed at good/fair prices.
ROTTWEILERS




BREEDINGS:
NONE AT THE MOMENT

4 SALE:
HARLEY – 2ND/3RD GEN. FEMALE – 100FD
IVY – 2ND/3RD GEN. FEMALE – 100FD
JOKER – 2ND/3RD GEN. MALE – 100FD


SOLD:
ROXY
PUP 2 – 2ND/3RD GEN. FEMALE – 45FD
ALICE – 1ST GEN. FEMALE – 200FD
MAGIC – 2ND/3RD GEN. FEMALE – 150FD

***************************

HUSKIES

BREEDINGS:
NONE AT THE MOMENT

4 SALE:
JASPER- 2ND GEN. RED MALE – 100FD
GRIZZLY – 2ND GEN. RED MALE – 100FD
BRUNO – 2ND GEN. MALE – SIBERIAN -100FD
CIARA – 2ND GEN. FEMALE – SIBERIAN -100FD
SoMo – 2ND GEN. MALE – SIBERIAN -100FD
TAYLOR – 2ND GEN. FEMALE – SIBERIAN -100FD

SOLD:
PUP 15 – 2ND GEN. RED FEMALE – 45FD
******************************

PIT BULLS
BREEDINGS:
NONE AT THE MOMENT
4 SALE:
APRIL – 3RD GEN. FEMALE – APRIL FOOL'S PUP -100FD
PRANKSTER – 3RD GEN. MALE – APRIL FOOL'S PUP -100FD
MISCHIEF – 3RD GEN. MALE – APRIL FOOL'S PUP -100FD
TROUBLE – 3RD GEN. MALE – APRIL FOOL'S PUP -100FD
LETTY – 3RD/4TH GEN. FEMALE – 100FD
MORTICIA – 3RD/4TH GEN. FEMALE – 100FD
DOM – 3RD/4TH GEN. MALE – 100FD
DIESEL – 3RD/4TH GEN. MALE – 100FD
ALEXIS – 2ND GEN. FEMALE – 200FD
OMARI – 3RD/2ND GEN. MALE – 200FD
SOLD:
CARA – 2ND GEN. FEMALE – 150FD
GIZMO – 2ND GEN. MALE – 50FD
**************************************
MARLEY YELLOW LABS

BREEDINGS:
NONE AT THE MOMENT
4 SALE:
BLONDIE – 2ND GEN. FEMALE – 100FD
WHO DAT – 2ND GEN. FEMALE – 100FD
SUNSHINE – 2ND GEN. MALE – 100FD
TITUS – 2ND GEN. MALE – 150FD
SOLD:
PUP 13 – 2ND GEN. MALE – 45FD
******************************
MASTIFFS

BREEDINGS:
NONE AT THE MOMENT
4 SALE:
DUTCHESS – 2ND GEN. – FEMALE – 100FD
PRINCE – 2ND GEN. – MALE – 100FD
PRINCESS – 2ND GEN. – FEMALE – 100FD
DUKE – 2ND GEN. – MALE – 100FD
SOLD:
---
GERMAN SHEPHERDS
BREEDINGS:
NONE AT THE MOMENT
4 SALE:
VIXEN – 2ND GEN. FEMALE – 160FD
JEWEL – 2ND GEN. FEMALE – 150FD
BULLET – 2ND GEN. MALE – 160FD
HANNAH – 2ND GEN. FEMALE – 200FD
SOLD:
NONE AT THE MOMENT
---
GOLDEN RETRIEVERS

BREEDINGS:
NONE AT THE MOMENT
4 SALE:
DOG – 2ND GEN. MALE – 200FD
GOLDEN OBSESSION – 2ND GEN. MALE -100FD
GOLDEN SUNRISE – 2ND GEN. MALE -100FD
GOLDEN BOY – 2ND GEN. MALE -100FD
GOLDEN GIRL – 2ND GEN. FEMALE -100FD
SOLD:
GOLDEN SUNSET – 2ND GEN. FEMALE -100FD
---
CHIHUAHUAS
BREEDINGS:
NONE AT THE MOMENT
4 SALE:
NONE AT THE MOMENT
SOLD:
NONE AT THE MOMENT
---
SIAMESE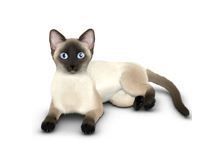 BREEDINGS:
NONE AT THE MOMENT
4 SALE:
LUCKY CHARM – 2ND GEN. MALE – ST. PATRICK'S BABY -100FD
CLOVER – 2ND GEN. MALE – ST. PATRICK'S BABY -100FD
PATTY – 2ND GEN. FEMALE – ST. PATRICK'S BABY -100FD
SOLD:
---
NORWEGIAN FOREST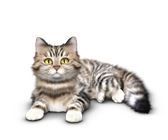 BREEDINGS:
NONE AT THE MOMENT
4 SALE:
KLAUS – 2ND GEN. MALE 100FD
HALEY – 2ND GEN. FEMALE -100FD
SOLD:
~~~~~~~~~~~~~~~~~~~~~~~~~~~~~~
REQUIREMENTS FOR ADOPTING ONE OF MY BABIES

I WILL CHECK YOUR CARE HISTORY

1. MUST BE AT LEAST A FOO CADET (GREEN STAR)
2.MUST HAVE A BONDING BADGE

IF I REFUSE TO SELL YOU A PUP THERE'S A REASON, DON'T LEAVE ME RUDE MESSAGES I WILL REPORT YOU! REMEMBER THEY ARE "MY" PUPS AND I HAVE THE RIGHT TO REFUSE TO SELL THEM TO ANYONE!!!


Upon Purchase all buyers will be put under contract, that will be in pups profile and must never be deleted :)

If I am ever sold. My original owner
BSL-is-Stupid has first option to buy me back for the same price I was bought for ($100 – up) I will only breed purebred,I will do my best to be a wonderful owner to him/her and will never send him/her to the A/C unless somebody will be picking him/her up soon.I will not simply abandon my pet from BSL-is-STUPID. Keep This In Profile





Breed-specific legislation (BSL) bans or restricts certain types of dogs based on their appearance because they are perceived as "dangerous" breeds or types of dogs. A breed ban usually requires that all dogs of a certain appearance ("targeted breed") be removed from the area wherein the BSL has been implemented. Breed-specific legislation applies only to dogs of a certain appearance, not to any and all dogs. It does not take into account how the owner has raised, trained, or managed the dog. It does not take into account the dog's actual behavior. The most popular dogs targeted by BSL are but not limited to: Pit Bulls or any dog that looks like it has Pit Bull in it, Rottweilers, Dobermans, German Shepherds, ect. They have actually in some places banned Pit Bulls and once they were banned they were going to people's homes and killing their dogs on the spot. Not because the individual dog did anything wrong but just because of what kind of dog it was.

Video on BSL WARNING will make you cry

Breed-specific legislation (BSL) is spreading like a cancer from one community to the next. Denver, Miami and the Canadian province of Ontario are forcing residents to hand over their beloved and innocent family members for unjustified euthanasia, else they must move from their homes…or stay to become criminals to protect the ones they love. Oklahoma, California, and other locales are currently considering similar breed specific bans and/or discrimination. In response, guardians of Pit Bulls, American Staffordshire Terriers, Bull Terriers, Rottweilers, Dobermans, Chows, and more, have posted their feelings to the website, www.sorryagain.com, in protest of the slaughter of innocent dogs and the unconstitutional laws destroying their families.



Some very special kitty's: http://www.foopets.com/member/20074602






Go to FooShop Fosters

MEMBER OF:


JUST A LITTLE INFO YOU SHOULD KNOW ABOUT ME:
I am so sick and tired of people putting down All Pit Bulls just because a few have a bad rap. Not all Pit's are bad dogs nor is the breed vicious, that's like saying all people are bad because a few people murder other people, sounds stupid right well so does saying a whole breed is bad because of a few. Most Pit Bulls that act vicious were brought up that way either because the owner trained them to be like that or because the owner didn't train them at all. I have owned many Pit Bulls in my life and own them still to this day with my children, I have never had one turn on me or my children or anything or anybody for that matter. I train my dogs starting from the first day they come to my home if they are born in my home same rules apply. The ones that are born in my home are bottle fed by me and my children a couple of times each day to make there bond with humans a great one. When the puppies open there eyes people are who they see first and then there mom and other animals. As soon as the puppies have there first set of shots and are safe from catching anything they are taken everywhere and put in different surroundings and introduced to a variety of different animals and people. They are also starting basic obedience and by the time they are ready for a new home they are off to a great start, now being the responsible person I am I check out everybody that is a potential buyer for one of my pups, I do my best to make sure they do not go to people that are going to fight them or use them for any other illegal purposes. I only let them go to responsible owners that are going to continue there training and socializing so they stay sweet and gentle trustworthy dogs. They are protective of there family which is to be expected of any breed of dog. Where the problem lies in most of the pit bull attacks is lack of training on the owners part just letting the dog do what it pleases and never correcting it's bad behavior, lack of socializing the dog, so when it encounters something new it doesn't know how to react to it so it attacks probably out of fear or just not knowing any better, also the owners fault not the dogs. And the biggest problem again lies on the owner because most pit bull owners want them for there personal entertainment which is sad and they chain them up and starve them to make them more aggressive in the fighting ring, if they win the fight they live for what to be chained up once again tore up and once again they are left alone ignored and treated like they have no feelings, then the day comes the ignored, neglected, starved and abused Pit Bull gets loose, it goes on a killing spree killing every animal in it's path and attacking any human that gets in it's way, Why? because it's now free and it doesn't want to go back on the chain and back to the life it has been living, for God only knows how long and because killing animals is what it was taught to do, all it's life it has been killing animals and praised for doing so and now it is getting destroyed which is probably better for it anyway now as opposed to the life it had been living. Which is sad because it didn't have to turn out that way for the dog or the dogs victims, but who gets the blame for it? All the Pit Bulls owners? NO, the Pit Bull does, and not just the dog that did it, THE WHOLE BREED!
I have owned many dogs and many different breeds from pure bred to mutts and the best dogs I have ever owned out of all of them was the American Pit Bull Terrier. They are smart, very intelligent dogs, lovable, the biggest babies I've ever seen, Comical, they are very goofy and like to show off , they have lots of personality and will actually smile at you especially when they are in trouble. They have wild uncontrollable tongues that they will soak you quickly with kisses. They don't know they aren't lap dogs and will ocassionally try to sit in your lap if your not careful. They love to go riding and if you leave your windows down you might find your pit bull waiting in the passenger seat of your car when you get ready to leave, well that is the problem we have at our house anyway. I love my Pit's and Pit Bulls in general and I am very upset that they are trying to ban this loving misunderstood breed everywhere, because of a few bad owners and the even fewer actually bad Pit Bulls. The sad thing is most people don't even know what a Pit Bull looks like and they mistake other dogs for Pit Bulls because they have never actually seen one they've only seen pictures of them. Well there are other dogs that resemble Pit Bulls but aren't actually Pit Bulls. I have people come up to me and pet my dogs and we'll be talking and then they will comment on my dogs and how wonderful they are with my kids and how sweet they are, then they will say what kind of dog is that? And I smile and say it's a Pit Bull and then they are like Really! and your not afraid of having them around your children? and that $@#&%?! me off cause before they knew what kind of dog I had they had nothing but nice things to say about them, and that just goes to show how ignorant some people can be.
Now I'm sure I'm going to get some negative responses to this and that's okay everybody is entitled to there opinion as I am to mine, just know your facts that's all I ask don't run your mouth about something you know nothing about! If you've never actually owned one or been around one then you have nothing to say to me on this subject. I want to hear from people that have actually been around at least one Pit Bull in there life, I will respond to those if you are just trying to start something I don't have time for you, I am trying to save the breed not destroy it!
���������������������
-���������������������
-�������Post����������
�������This�����������
-��������On�����������
-�-Your�page�in�memory��
�����Of�all-the���������
-���Pit�Bulls��-Killed����
�-By�Ignorance�And������
-�������-Fear����������
BSL-Is-Stupid is ready to breed
with 3 litter licenses