Converse-Angel
FooMaster, member since December 22, 2009

620,232 StarPoints
250 friends

Buy FooDollars for Converse-Angel as a gift!

2,851 forum posts
My FooPets
947 Fotos
About me
I can't wait to go to Texas, and I'm REALLY happy that I get to see Jordan again.@
Hello! (: I am Converse-Angel, but you can call me Angel. I am a FooAddict! I've been on FooPets for around two and a half years. I know a lot about FooPets, not as much as some members, but feel free to ask me any questions. Scroll down and view my profile if you wish, and enjoy! Have a nice day! <.3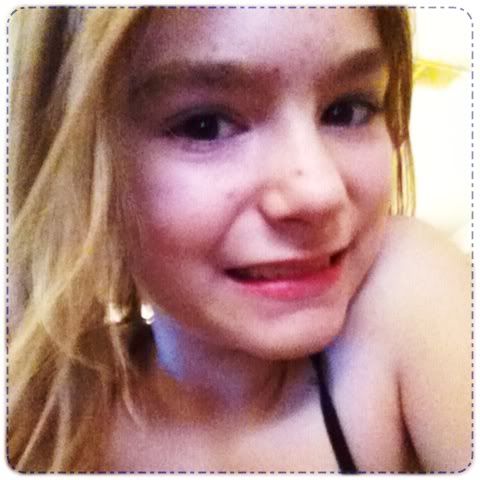 Hi. My real name is Justice. I am a fourteen year old female living in North Carolina. I have been to many places in the world, including: Europe, New Orleans (LA) for Mardi Gras, New York City, Los Angeles, California, San Diego, California, All over Texas. I was born in Texas and I have lived in many places in the United States! Right now it's North Carolina. I have two cousins whom have lived with me before -- Riley and Peyton. Riley is from North Carolina. She currently lives with me, and is like my sister. She is five years old and I adore her. <.3 I remember the day she was born. I was nine and I was in the Cafe when she was born. Her mother moved to New England whenever she was one, and was left with her dad. Her dad soon had to move for business, when Riley was two, so she's been through a lot. Peyton is from Chicago and moved away to be with her three brothers, baby sister, and parents in late October. I miss her a lot but we Skype all the time. <.3 I live with two sisters. Jessica, whom is my twin, and Jade, my little sister. I have a brother, whom is in the Army. I have many pets. Next month, my family and I are going to move to Texas, to be with my grandma. Whenever I was seven and still lived in Texas, I had many, many friends -- Tori was my best friend ever. Her dad and her moved here when I was eight and I never knew that I'd see her again, but she lives across the street from me! c:
All my life I've moved and been through tough times. I'm a huge tomboy -- So I couldn't really stand New York city, because I lived with my cousin, Skylar. She is a HUGE girly-girl.
I have a wonderful boyfriend, named Jordan. <.3 I've dated him for around two months. We were really good friends as little kids, so I know him really well. It's probably really awkward, but we borrow each others shoes, (I wear boy shoes. c;) snap-back hats, beanies, and sometimes even Football jerseys. c;
That's all you should know about me! Anything I left out? ;
Name; Justice Nicole T.
Age; 14.
Hobbies; Football, hip-hop dancing.
Status; In a relationship w/ Jordan.
Location; N.C., soon to be Texas.
I'm on many other sites; I make a Foo account for them when I can. NONE of these give out personal information and it's my choice to give these out.
Twitter: Justice Nicole♥.♥ or @ForeverJayxx (My middle name is Nicole.)
@Facebook: Justice Nicole (Converse-Angel

I am currently the PDBC officer of Bulldogs, Westies, & PWD.
---

The Purebred Dog Breeding Club (PDBC) is the longest running breeding club in foo history and we are pleased to announce that we have finally combined our club to help improve both species. Our combined division is with The Purebred Cat Breeding Club (PCBC) the longest running cat breeding club in foo history. Both the PDBC and PCBC have form the new corporation called The Purebred Pet Breeding Corporation (PPBC). The PPBC is a corporation dedicated to allowing members of our clubs to find high quality purebred foopets to breed with. Each of our officers are assigned particular breeds. Your registered foopets can be located on the assigned officer's profile for our members convenience. By joining the PDBC, you are taking your first step to improving the quality of purebred dogs one breed at a time. You are welcome to familiarize yourself with the guidelines which can be found below, as well as each of the PDBC Officer's profile. Here at PDBC, we can offer you professionalism and courtesy, as well as a long list of high quality breeding partners, an adoption thread that offers our members a way to advertise their new puppies that they want to find loving homes for, and soon to be coming monthly rewards! Win prizes for things such as responsible breeding, outstanding care history, and much more!
---

1. When joining the club(s), you must own a purebred foopet. This means your pet is either a first generation and/or its bloodline is made up of all the same breed. Once you are a member, you may register as many purebred foopets with the club as you like.
2. Purebred foopets must have a minimum total stat count in order to be accepted into the club. Minimum total stat count requirements can be found in this section for each breed under the appropriate officer.
3. To help insure that our mission to improve the quality of purebred foopet bloodlines is successful, Members of the PPBC, are expected to breed purebred foopets with only other pets of the same breed. It is further recommended that the mate you choose for your pet possess either equal or higher stats than your own. This guideline only applies to registered PPBC pets.
*Please note: Litter Licenses are not required to achieve club membership and also not provided by the club. Breeding Foopets is a personal choice. Therefore members are expected to provide their own LL when deciding to breed.
4. Only Purebred foopets, at least one year of age, will be eligible for club membership. Established members with at least one registered pet are welcome to add under-aged pets to the waiting list until they are old enough to be officially registered.
5. Applicants must have obtained a starpoint level of foocadet (at least 5,000 starpoints/level 20) or higher and a bonding badge of at least 100 days to be accepted into the PPBC.
*All members will be expected to maintain this minimum. If there is any issue with a member maintaining this minimum the officer in charge of their registered pets should be contacted immediately.
6. We will periodically check the care history of your pets in order to insure you are a responsible owner. If we find you have not been taking care of them, you will be given a warning. If the situation does not improve, you risk being denied continued membership status.
7. By joining the PPBC you are giving permission to the PPBC officer to use your member and pet's link on their profile for registering purposes.

Username & Link:
Star Level:
Bonding Badge Days:
What Breed Is Your Pet?
Pet's Name & Link:
Is Your Pet Purebred?:
Pet's Age:
Pet's Total Stat Count:
Please send this to the officer in charge of that breed. Thank you.
We have a shared account for the PBBC with vacant breeds needing officers, officer lists, and more links. Click here to go to it.
Member: HappyTailsFurever;

Matilda; | 5/5=533 | 1G | 74.6%


Merlin; | 5/5=532 | 1G | 74.5% | March 20, 2010
---
Member: Skydog-;

Scruffy; | 5/5=515 | 2G | 72.1%


Tuffy; | 5/5=590 | 1G | 82.6%


Tiffy; | 5/5=596 | 1G | 83.5% | October 25, 2010
---
Member: Duckfeet36;

Griswald; | 5/5=545 | 2G | 76.3%
---
Member: Flufflover17

Josh; | 3/5=511 | 2G | 71.5%
---
Member: Sunblast

Knobull; | 5/5=540 | 3G | 75.6%
---
Member: Foo-Hannah2;

Tyson; | 5/5=548 | 1G | 76.7%
Member: Labrador-Love;

Felicity; | 5/5=574 | 1G | 80.3%
---
Member: Guybrush-Threepwood;
;
Griselda; | 5/5=523 | 3G | 73.2%
---
---
Member: Blakid Suzn ;

Winston | UNDERAGED |
---
Member: MaRyJaNe1981;
;
Baby Bertha | 5/5=649 | 1G | 90.8%


Generous George | 5/5=645 | 1G | 90.3%

Member: Disney-Farny;

shasha; | 4/5 = 480 | 1G | 76%
---
Member: Blakiz-Suzn ;

Razz Matazz | 5/5=496 | 1G | 72.6%
---

*Member: Blakid-Suzn ;

Chief | 5/5=506 | 1G | 76.6%


Converse-Angel is ready to breed
with 4 litter licenses