ValorhausRottweilers
FooMystic, member since February 20, 2010

2,681,278 StarPoints
328 friends

Buy FooDollars for ValorhausRottweilers as a gift!

226 forum posts
My FooPets
271 Fotos
About me
aVirtuousVal …My kitty kat profile
I will eventually transfer all of my Kitty Kats to "aVirtuousVal"


Today Scripture reading: Key Verse: 2 Corinthians 11:14–15, 1 John 4:1–8
"LOOK FOR THE CHARACTER OF CHRIST IN THOSE WHO LEAD YOU"
Satan himself transforms himself into an angel of light. Therefore it is no
great thing if his ministers also transform themselves into ministers of
righteousness.

Get ready. After God touched your life, you changed your associations and
cleaned up your mess. Now you are looking for people to speak into your life and
show you how to be wise. This is a good and natural part of finding your place
in the covenant community called the church.

Be careful. I assure you that God is sending someone specifically chosen to
disciple and train you in the ways of the kingdom. The devil, however, is
getting ready to slip in a counterfeit. The devil may not know all things like
God does, but he knows how to watch us and learn our ways. He knows how you talk
and think. He has even kept his own version of "records." He will send someone
your way who knows exactly what to say to catch your attention.

If you walk in the flesh, you may be taken in. If you walk in the Spirit,
something will trigger a warning flag in your spirit, and you will perceive the
device of the enemy.

Watch out for folks who feed your depression or pessimism about the ways of God.
You do not need "friends" like that. God's representatives will immediately
identify with the way you feel, but they will not get down and wallow in it with
you. They will gently but firmly pull you higher and deeper into God's Word and
the eternal things of the kingdom. In a hundred different ways, great and small,
they will point you back to God's faithfulness from generation to generation.
They do not have to be preachy; they will just be "salty" with God's truth.

By all means, seek godly companions, counselors, and teachers in the faith. But
do it wisely and look for the character of Christ in their lives. You will know
when you find them. The Holy Spirit will softly tug at your heart as if to say,
"This is the one I sent to you."

Pray this prayer with me: Heavenly Father, Your Word says that we have many
instructors but not many fathers. You alone are my heavenly Father, but I sense
a need for a guide, a seasoned saint who can do more than provide information.
Lead me to someone who can teach me by example how to follow You and become more
like Jesus. I thank You in advance for leading me every step of the way. In
Jesus' name, Amen.

This was a exchange between myself, Debcosmos, ParrotLady and I eventually sent
this by email to FooKate… Get ready it is very long. Sorry about that!
Dear respectfully ParrotLady, I am needing for clarification from a individual from the
legal dept from FooMojo not a FooAdmin. Your professional, mature, and expertise
to communicate this in a mature fashion without suspending or deleting my account
is greatly appreciated. I feel that there is some misinterpretations and an
understanding of the wording of the Foo TOS regarding religion. I feel that a legal
representative needs to revise the wording and to specify the rules of Religion of the
TOS. It is too "VAGUE" in my experience of legal terms and conditions.
I am completely intelligent enough regarding legal terms and conditions. I spent my
whole professional life explaining insurance policies as a Underwriter to those in
layman's terms so that the individuals who purchased a produce would understand
what their policy states. I also worked for one of the largest Financial Corporations
in our country as a Financial Advisor and Banking representative at Charles Schwab.
So my intelligence is not to be underestimated. Lets break this down bit by bit!
It is not unsolicited! My interactions with "MY" Foofriends is not a "Randomly
Spreading" of words of encouragement and a devotional to apply to our daily life.
I was specifically requested by those individuals to receive the Daily Devotionals.
It is not in a forum post! I first believed that the TOS rules regarding religion only
applied to the forums. Where there is no "Respect" or "Tolerance" for others being
different than your race, color, religion or views and opinions. It is a free for all attack
on who is "Alpha dog" and who is less dominate. It is a place for the
"Self entitled FooPolice" and those wanna be Foo Admins.
Who in no way are a FooAdmin or FooAmbassador and do not have the that
on their profile. After being confronted with the possibility that
I may be breaking the rules of the TOS regarding my Daily devotionals and FooKates
message, I even gave those another opportunity to opt out or to continue to receive
them. As long as I had the permission of the recipients then I was not breaking any
rules. I also received numerous messages from FooFriends that I was in compliance
with the TOS.
Here is a copy of a message from "playin" (still posted on my message tab)
Hi there :) Read the message from "XXXHSPDXXX"…..You don't have anything to
worry about though, because the terms only state "No religious propaganda",
which would mean you were trying to convert people, instead of just trying to
spend the word of God to those who already know him. And besides, the only
reason religious propaganda is not allowed, is because it is a controversial subject
libel to bring up arguments if it gets into the wrong hands. God Bless :)

It in NO way discriminates or belittles those who do not know GOD!
It in NO way is a "Religious Proaganda". I would encourage you
and the other staff members to study the definition of "Religious Propaganda".
Propaganda is "defined as" the usage of specific information to influence public
opinion or to gain public support for a cause. It emphasizes bits of information
that support a position and de-emphasizes or excludes those that do not.
Misleading statements or outright lies may be included.
Advertising and missionary activity are within the broad definition of propaganda,
but the term is usually used in politics. Is using media in a form
of persuading the public or swaying their political (or anything else) opinion.
Propaganda often presents facts selectively (thus possibly lying by omission) to
encourage a particular synthesis, or uses loaded messages to produce an
emotional rather than rational response to the information presented.
The desired result is a change of the attitude toward the subject in the target
audience to further a political agenda. Propaganda can be used as a form of
political warfare.- from wikipedia.com.
It is not a "Political, Religious, non-profit or rhetorical propaganda" …they are
Daily devotionals with the encouragement and uplifting message to apply to
today's issues in Life!
Is it not acceptable to have our own religious views on our profiles and our
usernames stating our Christian beliefs. It is afterall, a place where we are to
state "About Me". It is in our own space and FooHome.
I am going to seek a way to write or email the CEO or board of directors and
CC: FooKate in the letter I am drafting up. The legal dept at FooMojo needs
to clarify and rewrite the wording. I feel that some of the FA have taking
advantage of their Authority! I do not think that they are intelligent enough to
interrupt the legal terms in the TOS. They just see or interrupt "NO Religion".

Then if that is the True "Meaning" and "Fact" on FooPets…then why are there
"Christmas" items, Heaven Widescreen scenes with a staircase to heaven,
Buddist items, Jewish items, Angels, St. Valentine's Day, St. Patrick's Day,
Easter, Halloween… all these holidays we celebrate on Foo have God in their
origins all in the FooMart? Why are there foomembers allowed to state the evil
of vampires, evil, wicked, witch craft and etc. Have such members with
Evil names on the usernames. WD-Kennel had the right to have a pet named
"no Jesus Christ". (Which has been changed, requested by a FooAdmin)
What and Why is the FooPets website so against Christians?
Is it owned by a Atheist? Does FooPets support Atheists views?
If you could please clarify this issue for once and for all.
The Christians of this FooMembership need to know. IF it is this position of
FooPets…There will be a mass cancellations from everyone. It will also end up on the
"Evening National News". Your professional, mature, and expertise to communicate
this in a mature fashion without suspending or deleting my account is greatly
appreciated. Sincerely and Respectfully yours, Valarie of Valorhaus Rottweilers.



PETS RESERVED
None at this time

Rottweiler Breed Average
Intelligence 89.0
Obedience 91.5 was 93.5 was 468
Bravery 119.0 was 118.0 was 466.5
Agility 81.0
Endurance 87.0
Total 467.5 was Changed 06/06/10
Russian Blue Breed Average
Intelligence 98.0
Obedience 98.5
Bravery 97.5
Agility 99.5
Endurance 97.5
Total 491.0
Himalayan Breed Average
Intelligence 97.5
Obedience 74.0 was 74.5
Bravery 72.0
Agility 73.0
Endurance 72.5
Total 389 389.5 Changed 05/15/10
If you are unsure how stats effect breeding please see this link
/topics/show/464320?forum_id=9&page=1



My achieved ranks
Foobie

Foo Apprentice

Foo Cadet

Foo Guardian 03/17/2010 25 DAYS TO MAKE FOO GUARDIAN

Foo Master 04/28/2010 42 DAYS TO MAKE FOO MASTER

Foo Mystic 07/09/10 72 DAYS TO MAKE FOO MYSTIC

Ranks to be achieved:

Foo Guru
I am working on synchronizing my Rottweilers' flea treatments, so if you notice that
they are not protected against fleas, this is why….Next Flea Treatment on 4/07/211
300 Day Bonding Badge acheived on 12/17/2010


Make your ownGlitter Graphics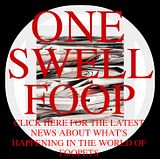 I AM A MEMBER OF PDBC SINCE 03/19/2010
The Purebred Dog Breeding Club (PDBC)! As the title should imply, our vision for
this club is to strengthen and improve the quality of FooDog bloodlines for each
individual breed. This requires that all members of the club only breed their dogs
with the same breed.

I AM A MEMBER OF POBA SINCE 05/14/10
I AM A MEMBER OF PRBBC SINCE 04/06/2010
I AM A MEMBER OF PBCBC SINCE 4/06/2010
My Honor to recieve this Award from the "FooInspector" on 04/20/10


FOO PETS MEMBER SINCE 02/20/2010
MADE FOO GUARDIAN: 03/17/2010 25 DAYS TO MAKE FOO GUARDIAN
MADE FOO MASTER ON 04/28/10 42 DAYS TO MAKE FOO MASTER
ACHIEVED 100 DAY BONDING BADGE ON JUNE 4,2010
ACHIEVED 200 DAY BONDING BADGE ON SEPTEMBER 1,2010
On May 8th my Birthday I created a second account aVirtuousVal for my kitty kats only


Make your own Glitter Graphics



Valorhaus BabyPhat and Valorhaus Lebron had 11 puppies-All over 3/5 STAT




Make your own Glitter Graphics

Make your own Glitter Graphics

Make your own Glitter Graphics

Useful Links
Article from FooMojo "How We Make FooPets"
http://www.foomojo.com/2010/05/20/how-we-make-f…
VOTE FOR THIS SUGGESTION IN "GIVE US FEEDBACK"
Please Increase Daily StarPoints > than 10K
/forums/29673-general/suggestions/702084-please…
"Could Rottweilers Be Cancer Cure Key?"
http://abcnews.go.com/Health/video/rottweilers-…
"Learn How to Figure Out Your Unborn Litter's
Chance to get a "Green" Stat Before They Are Born!"
/topics/show/502185?forum_id=9&page=10
"If you are unsure how stats effect breeding"
/topics/show/464320?forum_id=9&page=1
"Complete guide to Forum Formatting!!"
/topics/show/597111?forum_id=5&page=1#post-…
How to take a SCREEN SHOT…..
/topics/show/770836?forum_id=29&page=1&post_cou…




This is what I look like in REAL LIFE! If I was a cartoon…To those who are curious!

<font>Myspace Glitter Graphics</font>
From my special little Friend Bianca /member/20948196 who has Leukemia.
She needs all of our prayers, She will be healed in the name of Jesus Christ! AMEN!







Make your own Glitter Graphics

This lovely grahic was a gift from a sweet dear FooFriend…DiamondSweetHart


Glitterfy.com – Glitter Graphics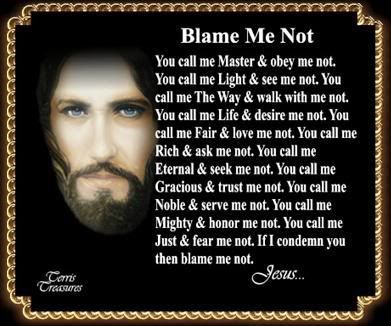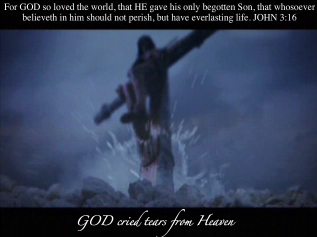 ValorhausRottweilers is ready to breed
with 3 litter licenses