BullsHouse
FooMystic, member since February 28, 2010

1,015,927 StarPoints
390 friends

Buy FooDollars for BullsHouse as a gift!

4,097 forum posts
My FooPets
443 Fotos
About me
BullsHouse Den ♥ BullsPuppies ♥ BullsMarket
Holaaa!! ❤️ a little bit about me. I'm also an Aries ❤️. I'm a mommy to a little human and looking forward to adding some paws to my family of 2 soon! I'm an ex-poodle, Great Dane, and golden-doodle mom. All of those little guys have moved on ❤️. In the near future I'll be bringing home an English bulldog, one of my actual dream babies! #FunFact2 Im an ex-vet assistant and puppy trainer, but now I do something so very blessing and that is deliver our little bundles of joy! :)
---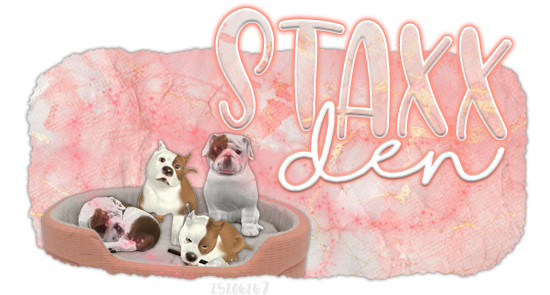 Welcome to Staxx Den. We are a small private breeding home producing anywhere between 10-30 Pitbull & Bulldog puppies a month. We breed for better personality profile traits. All of our pets are loved and not just in our homes for breeding. As many of us have dream pets, I have my babies here to help me achieve the highest stats possible in the following breeds!♥ therefore I stay private to have my babies available to me at all times for a possible matching pair. All puppies in our home are 100 percent PUREBRED .
♥OUTSIDE BREEDINGS♥

Our doggies look yummy dont they?!♥ Interested in partnering up with us? Then please leave a msg for terms and conditions. Please keep in mind that we are a PRIVATE breeding home , meaning we don't breed outside of our den, so nothing personal if denied. In rare occasions we will be willing to accept IF stats complement the stats of whom you're wanting to pair with. Acceptance of the breeding request may take anywhere between 2-8wks once your pup has been through the reviewing process and the match has been confirmed by me. Acceptance is the longest process due to possibly already having a breeding in process and a following pair may be lined up (this won't always be the case).
Requirements:

⚛ Pup complements our dogs stats ⚛ Have your own LL ⚛ LL for our pup provided by you the requester ⚛ Payment of conception covered by you the requester

Your dog must be purebred
---
♥
I ask that anyone outside of our kennel covers the following conception fee once breeding request has been accepted. Conception cost must be covered and paid immediately to prevent delays in my planned litters. failure to do this will come with the consequence in not participating in any other breedings with you.
♥
If you feel you meet requirements then please drop a link of the pup so we can start reviewing! :)

---
⚛ PP ⚛ | ⚛ Text Colors ⚛ | | ⚛ Coding ⚛ | ⚛ Pet Profile Editing ⚛ | Text Coding |
---
BullsHouse is ready to breed
with 2 litter licenses