islen
FooMystic, member since April 24, 2010

1,749,167 StarPoints
101 friends

Buy FooDollars for islen as a gift!

28,163 forum posts
My FooPets
486 Fotos
11 years and 12 months old spayed female Yellow Labrador Mix
View Profile
Shop for the items in this scene
10 years and 4 months old female Siberian Husky
View Profile
Shop for the items in this scene
Send islen a breeding request
11 years and 10 months old male Dalmatian
View Profile
Shop for the items in this scene
Send islen a breeding request
8 years old female Tabby Mix
View Profile
Shop for the items in this scene
Send islen a breeding request
9 years and 3 months old female Abyssinian
View Profile
Shop for the items in this scene
Send islen a breeding request
9 years and 6 months old male Boston Terrier
View Profile
Shop for the items in this scene
Send islen a breeding request
10 years and 2 months old male Golden Retriever
View Profile
Shop for the items in this scene
Send islen a breeding request
8 years and 5 months old male Norwegian Forest
View Profile
Send islen a breeding request
About me
.::My Wishlist::.
Houses:


Stained Glass Windows:

My Side Account: islen123





Hi! I am islen. I have been a loyal member on FooPets since April 24,2010.I have been through the rough and tough of FooPets. I've seen many changes go by, and I have experienced many difficult times, but I have manged to somehow get through it all. I love helping other members in every way possible and I love making new friends.






I do have three pets that I have/take care of. I have two dogs and a snake.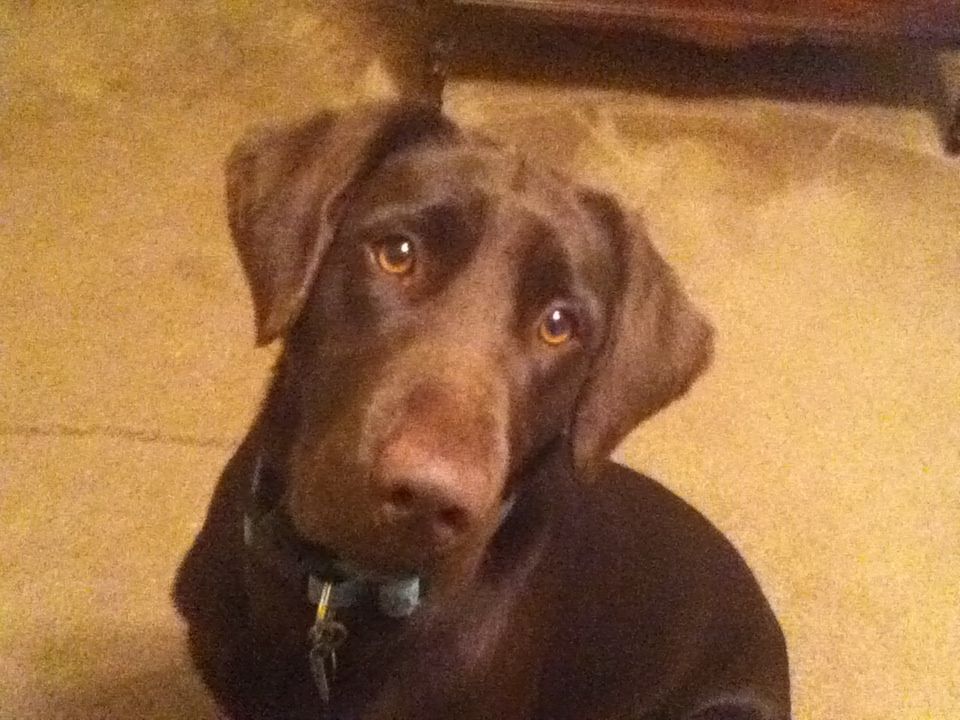 Cheyanne is my purebred chocolate lab. She was Born on June 2,2010. She was the replacement for islen (Read the About Me Section, for information about islen). Cheyanne is one of the funniest dogs I have ever seen. She is all around clumsy. An example of her clumsiness is when she the glass door was closed but she thought it was open, so she ran into it and all you hear is a "thud" against the glass door. She has done this twice. She has also tripped going up and down the stairs. Once she was chasing her tail and she didn't realized the stairs, so she came to close and fell down a few stairs, it was quite funny and cute at the same time.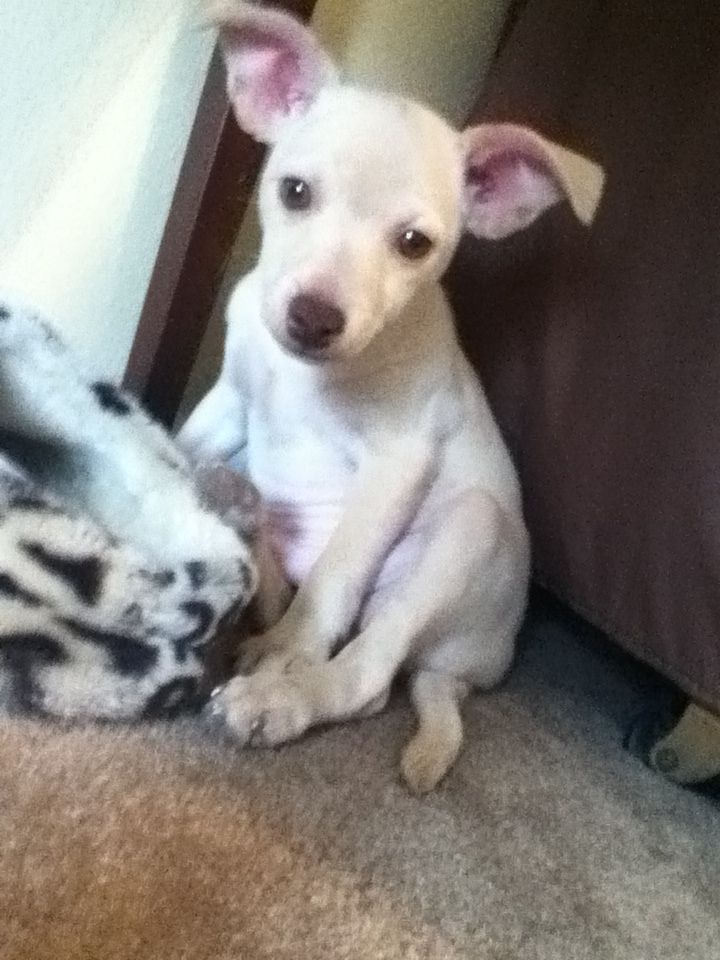 Rango is mix breed.He is part Chiauauha and part Bison Frise.He was born sometime in late August of 2012. We got him as another friend for Cheyanne since we had spayed her so she couldn't have pups. I can tell ya Rango is more then friend to Cheyanne, he is her boyfriend, and lets just say thank goodness she is spayed. Rango is one hyper little boy though, that is always looking to play.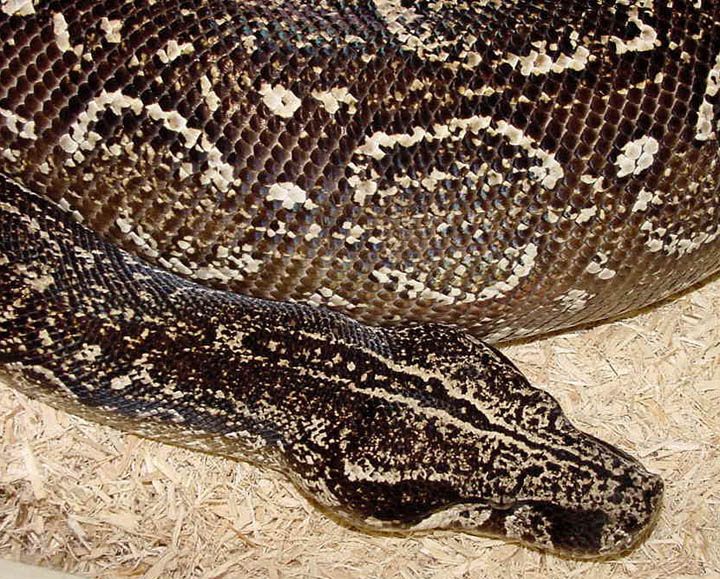 Evita is an Argentine Boa Constrictor.No she is not venomous, constrictors are not venomous. She is about 14 years old and weighs about 20lb and is about 5ft long. She eats two medium pre-killed/thawed rats every two weeks.


My FooPets:



Monica Lee-Oddie Grace is my oddstat. She has 7 stats instead of having 5. She did take a while for me to get. She is very special to me. I don't love her because of her rareness but because of her unique personality.





Mr. Switch is a real switch pet. Mr. Switch is very unique himself as he is a real switch pet. Yep, he started as a Dalmatian then switched to an Australian Shepherd Dog, then back to a Dalmatian. That is also how he got his name. Since he is male, Mr., and since he is a switch pet, switch. So in the end you get Mr. Switch. What makes him more unique is that a very good friend of mine, SaphiraBunny him for me. Yep, she sure did. she went out of her way to get my a switch pet which was a dream pet of mine.





Chip is a golden retriever. I took him in when a friend of mine was downsizing. Even though she has quit, I am glad I can have Chip to remember what a wonderful friend I had.





My friends are my everything on FooPets, they have helped me get through the rough and tough of Foo. They have helped me so much. They give me a shoulder to cry on. They are there for me when I need them most. They are why I stay on FooPets, when times are tough. They are my everything, and for that I can't thank them enough. Please don't be upset if you are not on this list.



Azkani-KarmaPolice: Az, or Azzy as I call her is like a big sister to me. I look you to her so much. The months of March through June 2012, were one of the most difficult for me on here. And, I can tell you I don't know what I would have done without my Azzy. She has given me the most remarkable advice ever. If I ever had an issue or I was in need of advice with something I would not hesitate to go to her. Though I am unsure on how we met, but I am so glad I have met Azzy on Foo. If I didn't have my Azzy on Foo I'm sure I would have left Foo by now, but Azzy has kept me on here and has helped me fight through the rough on Foo, and for that I can't thank her enough. I luffle you Azzy /huggletacklesquish/ ~izzy



Helene: I miss you so much! I am so greatly happy to have met you the way I did. I rember when I met you. We met while I was being scammed and you reported for me since I did not know how. I am so greatly sad to see that you have left. You have been one of the best friends that I will never forget you. You have kept me from quitting do many times and I am so grateful for that. I would like to thank you for all that you have done. I will miss you greatly. But please know I will never forget you. Thank you for being an awesome friend. You have helped me so much. I hope you come back one day and I might still be here waiting! I will miss year my dear friend helene. I will never forget you thank you for all that you have done!



iLostMyself : Nicole has been a wonderful friend to me and really appreciate her kindness and generosity. Nicole, has helped me through so much lately and I can't thank her enough for everything she has done for me. She has added to my offer for my dreams, and helped me achieve my dream. But most of all she has helped me see who I really am On Foo. Most likely without her being her I would have left Foo already. But I will never forget the time when I left for a break, she was probably one of my friends that cared so much about me that she literally got the most upset. It hurt to see her upset, but reassuring her I would return. Before I left, she had wrote a beautiful poem, which can be seen below.


That poem touched me so much, that I did tear a little because the poem meant and touched me so much. So, Nicole and I met a while back when she was re-homing a 5/5 Stat Red Husky. I entered and I did not win her,  but she offered the other top 3 to buy is each a 5/5 Stat red husky back when all pets cost 300 fd on the play page, I said no thank you and I moved on. From time to time I would see her on the forums. But when I started my search for a LPH that's when she added generously to my offer, and we then faved each other and meeboed each other. From there our friendship grew and now we are good friends, helping each other. One time I spared  a little of my Lph to get a LS Red Husky for her since that is her favorite breed. So, that is how Nicole and I met. I also must say Nicole is very talented in writing poems and stories. The poem above she wrote and she wrote, a story for my FLPH islen. Thanks Nicole for everything :)



iMimi: We have recently just met and I really enjoy talking to you. You are an amazing graphic maker. You have a kind and sweet personality,et alone a kind heart to help others. You make me smile. I hope to get to know you more!



M-a-x-i: Olivia you are probably one of the most funniest members I've met with a kind heart. We met when I came back from my break. From then we became nothing but great friends. You make me smile everyday. We've gotten to know eacth other quite well. I love roleplaying with you over Meebo. I'm glad I met you, I'm sure we will continue to be amazing friends not only now but for months to come. :)



SaphiraBunny: Saphira... First of all I miss you A LOT. before you left you were an all around amazing friend. You are one of my best friends that I ever had on Foo, ya I do not know you in real-life, but I can say on Foo... I find it so hard to explain how a great friend you have been... I really miss you a lot. I miss, you bumping my search threads, I miss our conversations we had everyday, most of all I miss your encouragement. You have taught me to continue when even people get in the way. To tell you the truth I have no clue how I will react to your account being frozen... When I can't feed your pets.., I just do not know how to explain how I feel right now... But you have done so much for me... You were there when Helene left... You were there when I gave up, to keep me going.... /huggles/



Shadow-Luver: You were my first friend I have ever had on Foo. You had to leave because of Pay-to-Play.  I miss you a lot. The last time I spoke to you was on meebo, on April 25,2011 at 8:15pm my time. We didn't get to say goodbye to each other. Oh all those good memories I will never forget the time I first met you. We bred our first litter together. We had 6 pokey huskies that were each 1.5 stats. All the mistakes we made on meebo..... all the stories we told eachother. We were like sisters in a way, well to me you were. Oh shadow I miss you so very much. I would like to talk to you again maybe just once, so we can our goodbyes. I will always keep the last message you sent me on April 26,2011. I will try to care for your pets. I miss you dearly. Why? Cause you were like I said before a sister to me. You are my true BFF on here. I hope to see and hear from you once more again. i'll be waiting for you my dear friend, my true BFF!



SuperDogs: We have been through a lot together. We both made a mistake we both regret doing, but we learned very much from our mistakes. Though you left shortly after everything got sorted out. We met when I was searching for my Oddstat.. She had added to my offer. Thats when I found out that she had Dakota (Monica) and so I offered my offer but she was not selling her at the moment. And so my searched continued but SuperDogs and I became friends. I had been rejected about 20 times by now. Then on November 19, 2011 I saw a thread Re-Homing an odd stat and so I got my app and got my offer of 400 Fd Re-Sell and I was the first one to post. To my surprise SuperDogs was taking offers on Dakota (Monica) I was excited. The next day I meeboed SuperDogs and we had a nice converstarion and soon she would be annoucing the winner for Dakota (Monica). I could not wait… finally the time came. I literly screamed when I saw I was the new owner of Dakota (Monica). She sent me Dakota (Monica) link and I bought her. To this day SuperDogs have became amazing friends. Though she is no longer on Foo at the moment.... I still miss talking to her everyday over meebo. She was a person to who I could go to for anything, we gave each other the best advice and helped each other out. Im really glad I have met SuperDogs, I don't what I would have done without her honestly.



Reveri: I believed we met in a re-homing for your FLPH, Aura. You were re-homing her and I got in the top three, though I didn't get to take her home you helped me out with my dream by generously adding 450 Fd Re-sell. Some how went our separate ways and recently we became friends again and now we talk to each other everyday.



RexMyBoy: If I remember correctly we met when I was leaving, and when I came back we became friends. You are fun to talk to, and I'm really glad I can have you as a friend on here. You are really kind and helpful, you make me laugh but most importantly you help keep my head up!



Admins and Ambassadors: I can't thank you guys all enough for your advice it months past, let alone how helpful you guys are! You guys have all helped me learned from my mistakes, you guys can be quite humorous as well, you have made laugh so hard sometimes that you bring tears to my eyes, LOL. Thank you for everything.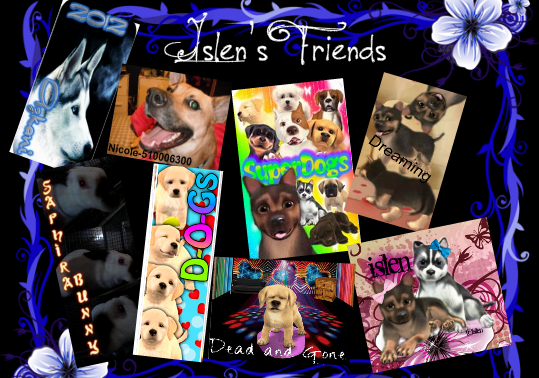 Please do not be upset if you are not mentioned here or above… I honestly couldn't ask for better friends! I am glad I have friends that I can depend on. You are all what have made my Foo journey amazing. Without all the help of you wonderful members I don't think I would have been able to stay on as long as I have! Thank you for everything!/Big huggles to everyone/





I do have my own personal rules that I hope you can follow and respect as well. If you break one of these rules you risk of being blocked and/or reported to admin/ambassador.


Do's:


Do Care For My Pets: You are more then welcome to care for my pets at any time. Feel free to play, water, feed, walk, take pictures, and groom any of my pets, but please don't treat them for fleas/give them flea medication as they are on a strict treatment schedule.
Do Send Me Gift And Messages: Feel free to send me a gift message/gift or a message anytime, and I will try to get back to you as soon as possible.Please know if I receive any rude messages such as chain-mail (spam) or any inappropriate messages I will screenshot and report.


Don'ts:


Don't Ask For My Pets: My pets are not for sale at the moment. Asking for the, will get you blocked. I choose to whom and when I will I sell my pets too. Please don't ask for my pets as they are….


Don't Send Me Random Friend Request: I would like to keep my friends list to a minimum. I will not accept friend request from members that I do not know well. Also if I un-friend you it doesn't mean I don't like you or anything, its that we never talk and such. This is nothing personal, I just want to be able to find the people I talk to in my friends list. If I accepted every single request I would never be able to find anyone!
Don't Send Me Random Breeding Request: I am currently no longer breeding so all breeding requests will be ignored.
Don't Send Me Chain Mail/Spam: Chain mail and spam is against the rules, therefore you will be reported. So please don't send me any chain mail/spam.




Link To Forums:







I love drawing, here are a few pictures I have drawn.These are rightfully mine, and I hand drew and colored them, please don't take them as your own, in doing so will get you reported.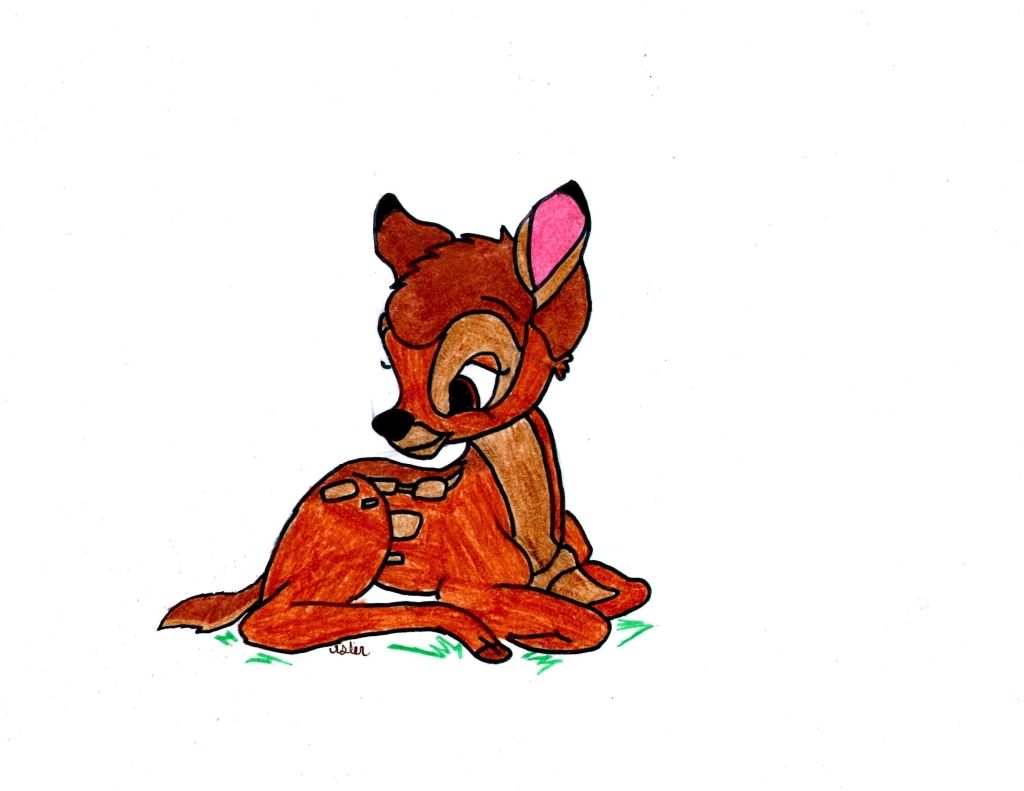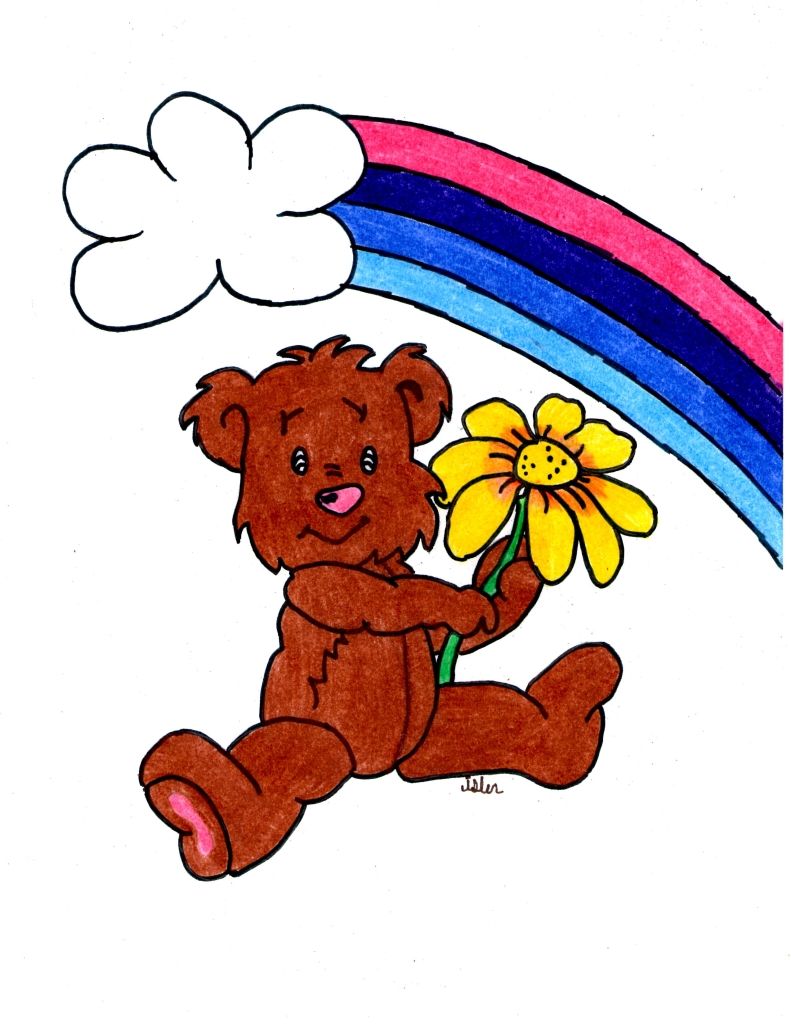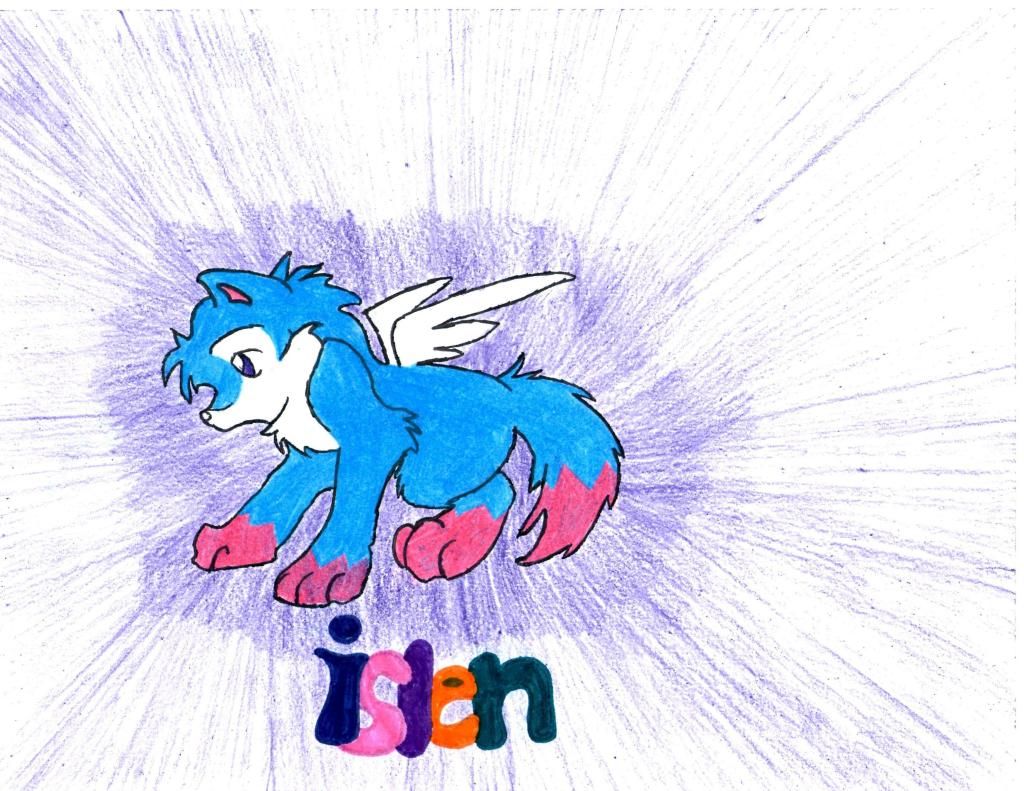 What a journey it has been on FooPets.I've seen the good side of Foo and the not so good side of Foo… I remember the first few days, where I had no clue what was going on. Fortunately I met excellent friends along the way, that were there to guide me among this new place. I slowly caught on. I learned how to earn FD and FG and how caring for your pets was important. There are things that happened on here that I will never be able to forget. Such as when the site turned into pay to play. I was fortunate to be able to pay for ClubFoo. But I lost a dear friend in which I will never forget. Shadow-Luver was one of my very first friends I never got to say goodbye to. I've learned over the past few months that I have other friends that I can depend on, that will be there for me. I strived for my first dream of an oddstat and with courage and determination I was able to bring my little girl home. Along the way I made some new friends that helped me along the way! I set off for my next dream… a FLPH, it me 5 long months and 75 rejections before I brought islen home! I managed to keep going even when tragedy striked. I made a huge mistake on my part that changed everything for me. It impacted everything that I did on Foo….I've managed to learn from my mistake and I know that it won't happen again. I also lost islen my FLPH. I have encountered obstacles on Foo and with the help of friends I have been able to over come them. I've been painfully hurt, I've been attacked, I've been put down, and I've been lied too. Ya those were some tough times on Foo but you must learn how to put that all in the past. One of my favorite things I love doing on FooPets, is helping members out. Whether it be is User supported Support, or helping a new member find there way, or just little help with dream inspiration…. I couldn't ask for a better FooFamily. Thank you everyone for everything. It has been a true honor to know you all. I couldn't ask for better friends and ambassadors, that make FooPets a more fun and enjoying site. Below I have taken screenshots of post or messaged that have impacted me on Foo in one way or another. These the memories I will never forget!




~500 Day Bonding Badge(BB) (Proof) And 2,000 Fd! Awesome!





~You deserved that little boy Azzy, I didn't mind sacrificing a dream to help a good friend of mine! /huggles Azzy/ I couldn't ask for a better friend then you Azzy, you have helped me through the the hard times for me on Foo, I couldn't ask for a better sister, thanks for everything Azzy!




~I miss ya Shadow, I never got to say goodbye to you, I hope I will have the chance to say goodbye to each other one day!





~I love the ambassadors,Remsie, ParrotLady, Rozzy, and even though your no longer an ambassador Shorti, I couldn't ask for better, and more supporting ambassadors! :)





~Traci, thank you so much for all that you do! :)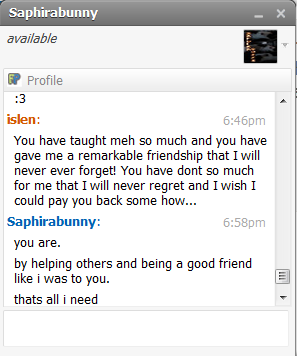 ~What you have taught me has inspired me to teach others, and I thank you very much for that Saphira!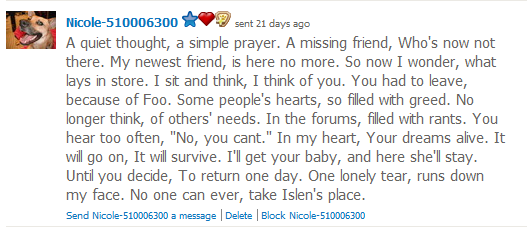 ~Nicole, thank you for everything. I couldn't ask for a better friend then you. You have me through so much, you listened to me and you gave me advice and that I appreciate a lot. So I thank you for everything. This poem does really touch me in a way, I will never ever forget!



~Saphira, you are part of the reason why I am who I am today. :)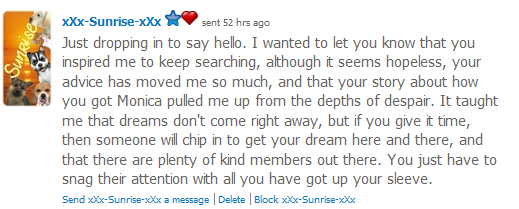 ~Im glad I have been an inspiration for you, I hope to do so for others as well later on!




~Thank you for the advice and thank you for being there for me as well!




~Thank you Caution, you have been a very good friend to me and I couldn't ask for a better one! I don't mind helping you out either! :)



~Thank you Kat, Im glad I have you as a shoulder to cry on. You are willing to do anything that will help me and I'm fond of your generosity and helpfulness!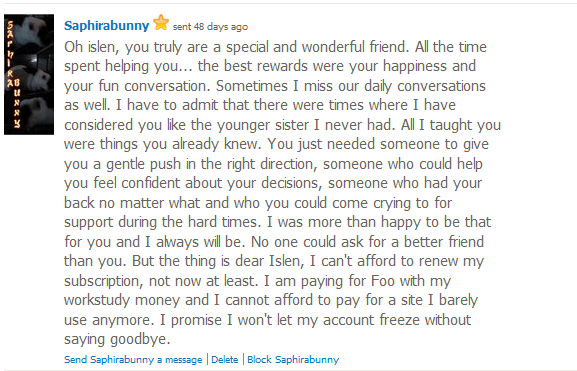 ~Thank you Saphira for everything I miss you!


Forum Glitches:


These are my own screenshots that I took with my iPod/Laptop. No I did not steal them from anyone, I would appreciate if you wouldn't take them to be called your own. Thank you!



~I guess I was an ambassador in the ambassador lounge once ;)


I am apart of a group known as the FooAngels, which is a group of member dedicated to help new members who join, help them find there way around Foo.



I pledge to help other members, especially new comers, to find their way around Foo and to be there to answer any questions.
I pledge to help steer them from any trouble and to explain to them why this might be an area that could get them in trouble or suspended.I pledge to be there for them until they no longer need me.




Templates:



Hi _______________, my name is islen. I have stopped by to Welcome you to FooPets and tell you about the FooAngel Program. There are about 50 FooPet Angels. You may already know an Angel or have seen us around. We are the members with the "Heart and Wings" on our profile pictures :) We are here to be your friend and help you in any way we can. I am sure you are already finding out how much fun you can have on FooPets. And the more you know about the site, the more fun you will have. If you would like me to be your Angel, I will send you a banner to put on your profile. After the banner is on your profile, you would be able to "click" it and be taken directly to me. I have sent you a "friend request" and I am eager to hear from you :) If you have any concerns or questions about our program, I encourage you to contact one of the FooAmbassadors. And, if you do not know one, I will be glad to send you their names.
"!http://i47.tinypic.com/2ik72v4.jpg!":http://www.foopets.com/member/21222829


Rules and Expectations:






Important Links To Know For New Members:




Terms and Condition
Frequently Ask Questions
SiteMap
Rules Of Conduct Warning/Members Asking For Private Information
The newest hacking trick going around. And how to AVOID it!
Avatar (Profile) Image Size
Promises and Contracts
Using the Pets Secret URL
Rules for Shelters/Rescues




Must Have Links:



An understanding of HTML coding and how to Edit
Book of Terms/Abbreviations/FAQ's on PetsList of Ambassadors
How To Determine Your Pets Stats
Rules for Shelters/Rescues
How to shelter surf
Using the Pets Secret URL




The Forums: 



Announcements: Where Admins keep members up to date with glitches and upgrades etc. 
Chit-Chat: Is a place to chat about anything Foo appropriate with other members. Anything is allowed here that does not have a designated forum. Bumping threads is not allowed in this forum.
Contests and Promotions: This is where Admins and Ambassadors post competitions for members to enter. Keep your eye out for any competitions that you may be good at or just enjoy doing.
ClubFoo Ideas and Suggestions: Where members can post their suggestions for new features on the site or support existing ones. Bumping is not allowed in this forum.
User Supported Support: Where members help to resolve issues, ask for guidance or provide tips. Bumping is not allowed in this forum unless at least a day has passed without your issue being resolved.
Village members can look for others to help care for their pets or set up Shelters etc. Bumping is not allowed in this forum.
Breeding: Where members advertise their pets for sale or look for breeding partners for their pets. Bumping is allowed in this forum but allow at least five minutes between bumps, otherwise your thread can be locked.
Trading Post: Where members advertise their graphic shops, items for trade or pets that cannot breed for sale. Bumping is allowed in this forum but allow at least five minutes between bumps, otherwise your thread can be locked. 
Real Pets: Where you can share information about your real pets. Bumping is not allowed in this forum. 



These graphics are freebies from AdelesPets, please feel free to visit this pet for more.




Islen's items for the user-submitted items contest:
I am only entering backgrounds, these are pictures I Alone took when visiting Seven Falls in Colorado, Enjoy :3 I will resize if needed.
Item Name: Beautiful Waterfall
Description: Your FooPet will enjoy cooling off in the outdoors with this one of a kind waterfall. (By islen)

Item Name: In The Wilderness
Description: If you FooPet enjoys the outdoors, then this is a scene for your pet. (By islen)

Item Name: Rocks Of Granite
Description: Here is a scene of granite rocks for your FooPet to explore! (By islen)