Gottheart
FooGuru, member since April 25, 2010

5,481,898 StarPoints
263 friends

Buy FooDollars for Gottheart as a gift!

42,563 forum posts
My FooPets
1,587 Fotos
About me
In real life: Hello, I'm Monika. I'm a 22 year old Australian girl who lives with her family and pets on a 10 acre property in semi-rural NSW, Australia. I love living in Australia, the wildlife has never scared me haha. When I was 11, I was bitten by three ticks on a school trip up the coast. At 15, I became extremely ill, but almost no one believed me. My mum always believed me, and took me to so many doctors, who all said I was making up my symptoms (how do you make up fevers??). It was a rough few years before I was diagnosed at 17 with Chronic Lyme Disease. Since I was 15, I wasn't able to physically go to school anymore, so my teachers sent my work home and my mum sort of became my tutor. Even with a diagnoses, treatment wasn't easy. Lyme disease "doesn't exist" in Australia according to the government, and doctors can get into trouble for treating us. I was put on antibiotics but reacted badly and nearly died, so we sought natural treatment. Now at 20 I'm not taking any medication anymore, but my health is sort of at a standstill. I'm not getting worse, but I'm also not getting better. I've learnt to manage my symptoms and get on with my life, and work around the bad days/weeks. My hobbies include:
Gaming: I'm a PC gamer, though I do have some consoles. I like survival and shooter games like Starbound, Ark, Rust, the borderlands franchise, overwatch and heavily heavily modded Minecraft. I also enjoy some point and clicks, like most Telltale games (especially tales from the borderlands) and The Walking Dead ones, I also really really enjoyed Life Is Strange. I've been gaming since I was 13, I know it's a bit late to start gaming but that's when we first got a computer and a console (my parents were strict with those things). My dad first gave my brother and I a Wii, so we mostly played things like Wii fit and Wii sports haha. Around the same time, I got access to the computer from time to time and Minecraft was my first real video game. I made all my best friends on there, and at the age of 14 started moderating and administrating servers. I don't game as much as I used to because of time, but if anyone wants to hit me up on Steam, it's the same username as here.
Artwork: I've always loved drawing, from a very young age, and the school I went to nurtured that a lot. Art was a core, mandatory subject so I flourished. When I was in primary school I mostly drew horses and other animals, I was the weird horse girl. When I got sick at 15, I turned to digital art because it took less energy, an taught myself how to do realistic pet and human portraits. That has now turned into a little side business of commission work, which doesn't pay too badly! I've kept it on the down low though, as I can't afford to be swamped with requests.
Writing and publishing: When I was 11, a group of friends and I decided to make and publish a magazine at school. It went pretty well, we all had our own little jobs and the school allowed us to sell the magazine through the office and at school market days. About a year into it everyone had quit except me and my childhood best friend. We kept it going together until she made the mistake of listing me as simply a "contributor" and claimed she owned the magazine. I wasn't happy with that and told her that. It ended the friendship and she turned my whole year against me at school. I continued the magazine with my brother until I was 16 and couldn't keep up anymore with my illness. It was great fun, and I made enough money over that time to afford a nice MacBook pro. For my Major Works at school, I chose to write and self publish a book (which I had started at 15, finished at almost 18) and my thesis was on publishing. I graduated with a high distinction in 2014, despite everything.
From that, the school recently reached out to me and offered me a job as head of an in school magazine they were planning as part of the english lesson for year 6. I've spent a month working there so far and it's great fun! No work for me at the moment but they will contact me, and I may end up being head of a writing club for years 5, 6 and 7. I still love writing but haven't done much since my book.
On Foo:
Monty:
Tara:
Bernardo:
Sandy:
Nexus:
Nimbus:
Nebulous:
Naevus:
Felix:
Oscar:
Tessie:
Rosie:
Patch:
Rani:
Ash:
Willow:
Pets to keep and eye on:
Pipin
Chipper
Dixie
Amy
Rush
Marley
| Cats | Dogs |
| --- | --- |
| Abyssinian ♡ ♡ ♡ | Australian Shepherd |
| Bengal ♡ ♡ | Beagle ♡ ♡ ♡ ♡ ♡ ♡ ♡ |
| Black Mix ♡ ♡ ♡ ♡ | Boston Terrier ♡ ♡ ♡ ♡ ♡ ♡ |
| Bombay ♡ ♡ ♡ | Boxer ♡ ♡ |
| Calico ♡ ♡ ♡ ♡ ♡ ♡ ♡ | Bulldog ♡ ♡ ♡ |
| Cream Persian ♡ ♡ ♡ ♡ ♡ | Chihuahua ♡ |
| Himalayan ♡ ♡ ♡ | Dachshund ♡ ♡ ♡ ♡ ♡ |
| Long Haired Silver Tabby | Dalmatian ♡ ♡ ♡ ♡ |
| Maine Coon ♡ ♡ | German Shepherd |
| Nebelung ♡ ♡ ♡ ♡ ♡ ♡ ♡ ♡ | Golden Retriever ♡ ♡ |
| Norwegian Forest Cat ♡ ♡ ♡ ♡ ♡ | Great Dane ♡ ♡ ♡ |
| Orange Mix ♡ ♡ | Husky(Black) ♡ |
| Russian Blue ♡ ♡ ♡ ♡ | Husky(Red) ♡ ♡ ♡ ♡ ♡ ♡ ♡ ♡ ♡ ♡ ♡ ♡ ♡ ♡ |
| Siamese ♡ ♡ ♡ ♡ ♡ ♡ ♡ ♡ ♡ ♡ | Jack Russell Terrier Rough Coat ♡ ♡ ♡ |
| Tabby Mix ♡ ♡ ♡ | Jack Russell Terrier Smooth Coat ♡ ♡ |
| Tuxedo Mix | Lab(Yellow) ♡ ♡ ♡ ♡ ♡ ♡ ♡ ♡ ♡ |
| White Cat ♡ ♡ ♡ ♡ ♡ ♡ | Lab(Black) |
| | Lab(Chocolate) ♡ |
| | Lab(Marley) ♡ |
| | Mastiff ♡ ♡ ♡ ♡ ♡ |
| | Miniature Pincher |
| | Miniature Schnauzer ♡ ♡ ♡ ♡ ♡ |
| | Pit Bull |
| | Portuguese Water Dog ♡ ♡ ♡ ♡ |
| | Pug ♡ ♡ ♡ ♡ |
| | Rottweiler |
| | Shiba Inu ♡ ♡ ♡ |
| | Weimaraner ♡ ♡ ♡ ♡ ♡ |
| | Westie |
| | White Poodle Mix ♡ |
| | Yorkshire Terrier ♡ |
List of people who will buy commons
(This is in no way meant to be taken as bragging. More of a personal record so I can keep an eye on pets and people.)
Lost Yellow Lab to CoolMissGrace23
Male Legacy Pokey Husky to CoolMissGrace23
Male Legacy Pokey Husky to xX-JakeEmoHuskieh-Xx
Exact Chocolate Lab to PrincessBelle-
Exact Tuxedo to PrincessBelle-
Exact Yorkie to IrishDancerForLife
Lost Red Husky To CoolMissGrace23
Exact Weim to PrincessBelle-
Exact Weim to Licks-and-Wags
Lost Red Husky to BayleeMarie13
Real Switch PWD to iEpicChihuahua
Uber lost Nebby to Angelpuplover
Lost Tabby to Koda911
Exact Orange Mix to Koda911
Exact Orange Mix to Koda911
Legacy Exact and AL to Klarity
1st gen exact poodle to Angelpuplover
Lost yellow lab to Labbeh-
Low stat Husky to Neo-
Old cat to CoolMissGrace
Old cat to PrincesseBelle
First gen exact Marley to xX-JakeEmoHuskieh-Xx
6 digit Chihuahua to iEpicChihuahua
6 digit Yorkie to Aquafenia
Lost Shiba to Lord-Of-The-Poms
Male Legacy Pokey Husky to Tammy
Female Legacy pokey Husky (with the help of LOTP ) to GSP
Switch Dalmatian to GSP
4 digit Yellow Lab to Maxi Which means I traded this Male Legacy Pokey Husky for free.
5 digit female yellow lab to MissGrace23
Real Switch Marley to MissGrace23
-17 Dalmatian to Koda
Lost Himmi to Koda
Lost orange mix to Koda
Legacy lost yellow lab to Koda for a friend
4 digit YL to Lauren for Sandy
-9 Legacy lost Chocolate Lab to Aimee
20k to Aimee
5k to Stream
88% Abby to Linsey
90.5% Abby to Linsey
91.4% Abby to Linsey
AC Pet to FluffyPaws15
Ultra Tabby to Kirtmew
Ultra Nebby to Kirtmew
AC Pet to Aileesmiley
AC Pet to Aileesmiley
PP Pet to seymourrr
AC Pet and 200fd to CrownTheUmbreon
-8 Tabby to Linsey
1k to Lovable- to help her get her
Lost Creamie to Lauren
Ex-FLPH to Gracie
2k to Ini to help get him
Legacy Tabby to Nana to help get Him
20k to Fire
6k to Tentatrice
Lost Orange Mix to Fallout
Lost German Shepherd to Aimee
Lost Dach to Aimee
Uber lost NFC to Britt
Lost Poodle with the help of Ini to Britt
Double Exact RH to Alue
Lost Beagle to Basiic for LPH offer
Lost RB to KDizzle1990
MLPGSD to Grace to help her get FLPGSD
✓ Male Odd Chihuahua – Monty
✓ MLPGSD – Bernardo
✓ FLPGSD – Sandy

FLPGSD – Tessie

5 Digit of Every Breed

4 Digit

3 Digit

2 Digit

1 Digit
✓ Male Calico – Peter W.M (after my late dad)

Odd Husky – Axel (uncle)
✓ Odd Rottie – Petra

Odd GSD/Pokey – Gerhard (Grandpa)

Odd Yorkie/Cat – Jutta (Grandma)

Odd Marley – Shirley (Aunt)

Odd Black Lab
✓ Odd Choco Lab – Xander

Odd Cat

Odd Pokey

2nd Gen Lost stat

Above stat
✓ Male Lost LHST – Willow

Female switch White cat/Abby/Bengal – Suvinara (Friend)

Ex-FLPGSD – Aimee (Friend)

Legacy Male Tux – Domino (Magpie)

Uber lost Bombay in Obedience (Loki)

Pair of Pokey Twins in Every Breed (Still need: YL, Rottie, Husky)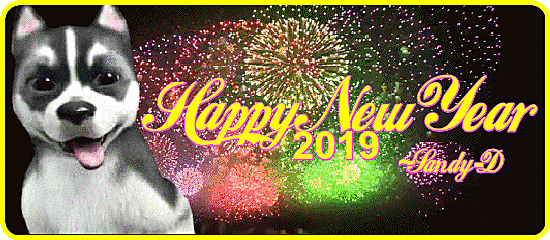 Gottheart is ready to breed
with 1 litter license