aVirtuousVal
FooMaster, member since May 8, 2010

414,646 StarPoints
117 friends

Buy FooDollars for aVirtuousVal as a gift!

10 forum posts
My FooPets
48 Fotos
About me
MY MAIN ACCOUNT
I will be transferring all of the kitties to this account soon.
Click on the logo to go to my main account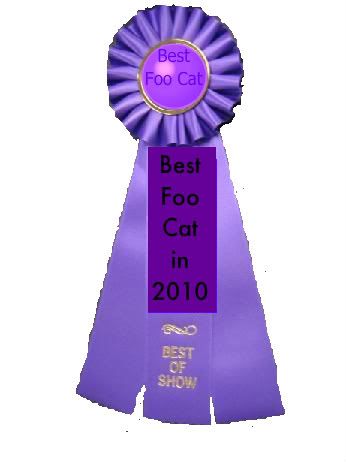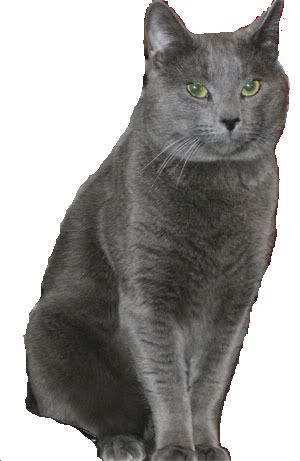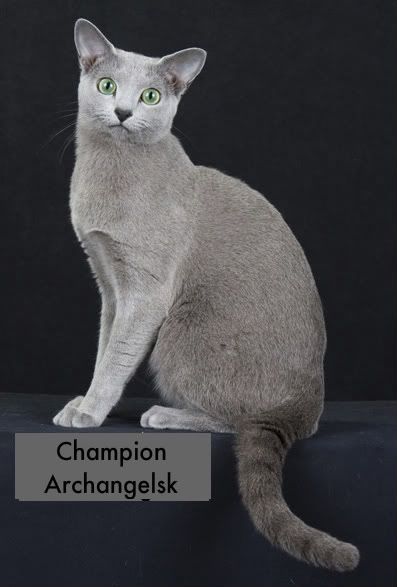 The Russian Blue
Russian Blue Appearance
The Russian Blue has a distinctive plush double coat which is silky soft like the fur of a seal. This graceful elegant cat is a bright even blue colour with silver tipped guard hairs giving it a silver sheen. The Russian Blue has vivid green eyes and a mauve or lavender pink nose leather and paw pads. Their whisker pads are prominent which sometimes makes them look like they are smiling.
Russian Blue Personality
The Russian Blue has a quiet sometimes shy although very affectionate personality. They are very soft spoken and you rarely hear them speak. They are very well suited to indoor life.
The Russian Blue's quiet tranquil personality may best suit a family with the same characteristics. They are very loyal and become devoted to their owners.
The Russian Blue is an intelligent cat, playful and sweet. They like to join in family activities.
Russian Blue History
Much of the Russian Blues' early history is unknown although they are thought to have originated in Russia. An earlier name for them was the Archangel Cat, as they were believed to come from a port city in Russia named Archangelsk. They were first imported into England in the late 1800s.
Russian Blues, with their silver coats, flashing emerald eyes, and shy smiles, have captivated cat fanciers since the late 19th century. Their first recorded show appearance was at a London cat show in the Crystal Palace. A newspaper account of the show notes "a very handsome cat, coming from Archangel…particularly furry…. They resemble mostly the common wild grey rabbit." The primary sources of Russian Blue information in this period are the journals of Mrs. Carew-Cox, a British cat fancier who acquired her first "Archangel Cat" in 1890 and worked with them through the turn of the century. She describes blue, shorthaired cats from Northern Russia with short, silvery fur, large ears, wide-set eyes, and lean faces, who are both intelligent and sweet. This sounds very similar to someone describing today's Russian Blues.
Little is known about the true origin of the Russian Blue. They seem to have originated on Archangelsk Isle in northern Russia. Legend suggests that they lived in the wild and were hunted for their soft, silver coats. This may account for their intelligence, keen senses, and cautious nature, which would have been essential to their fight for survival. The Russian Blue is also believed to have been a royal favorite in the homes of several Russian Czars and English Monarchs. Other folklore has the Russian Blue as a healing charm for an ailing Russian prince and riding with the Cossacks into battle. While a Russian Blue comforting his favored friend is entirely believable, this quiet, demure cat riding horseback into battle is highly unlikely.
The Standard
Few changes have been made to the CFA Russian Blue standard in the past 20 years. The Russian Blue Breed Council believes more in breeding to our standard than modifying the standard to match what we breed. This standard remains one of CFA's most concise. Despite its brevity, it provides a clear description of a very distinct cat. The Russian Blue is extremely distinctive, with a unique head style, plush silver-tipped coat, emerald green eyes, fine-boned body, and "Mona Lisa" smile. Points are evenly balanced between TYPE and
COAT/COLOR.
Russian Blue Type consists of head type, body, ears, and eye shape. The Russian Blue head, one of its most distinguishing features, is a smooth, medium wedge with a blunt muzzle blending into the wedge. The profile consists of two planes, with one angled from the tip of the nose to the brow and one, which is slightly longer, from the brow to the back of the head. The chin is perpendicular with the end of the nose. The ears are very important to the overall balance of the head. They should be rather large and wide at the base and set far apart, as much on the side as on the top of the head. Front-on, the Russian Blue face is broad across the eyes due to wide eye-set and thick fur. Eye aperture is rounded in shape.
The neck is long and slender, but appears short due to thick fur and high placement of shoulder blades. The Russian Blue body style is one that suggests grace and elegance with a long, lithe body, fine-boned legs, and small rounded paws.
Russian Blue COAT/COLOR features include coat, coat color, and eye color. The Russian Blue's short, double coat, so plush you can write in it, is one of its most unique features. It has a distinct soft and silky feel. The coat color is a bright blue with lighter shades preferred and guard hairs distinctly silver-tipped, giving the cat a silvery sheen or lustrous appearance. Although lighter shades are preferred, it is important that the coat not become so pale that the tipping is lost. Ghost tabby markings may be found on kittens. Vivid green eyes are the goal of every Russian breeder. The shade of green varies from cat to cat, but there is nothing more striking than a pale silver cat with deep emerald green eyes. In the Russian Blue, coat texture, coat color, and eye color are usually at their peak in a mature cat of two or more years. Unfortunately, the show careers of Russians often end before they are in their prime for these features.
Recent changes to the CFA Russian Blue Breed Standard have been focused on maintaining the integrity of this breed. Other cat associations have changed their Russian Blue bstandards to incorporate new colors created by breeding Russian Blues to domestic cats. As CFA allows no outcross for the Russian Blue, the current breed council has changed our standard to disqualify for colors other than blue and for long coat.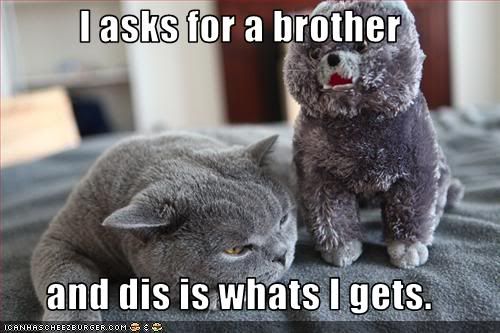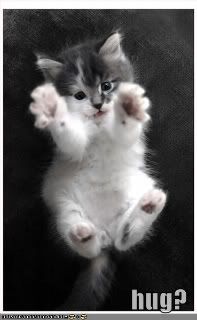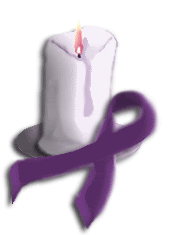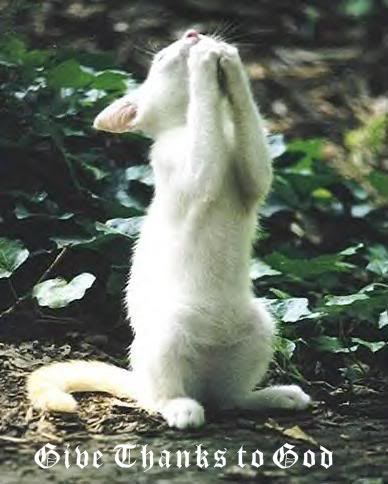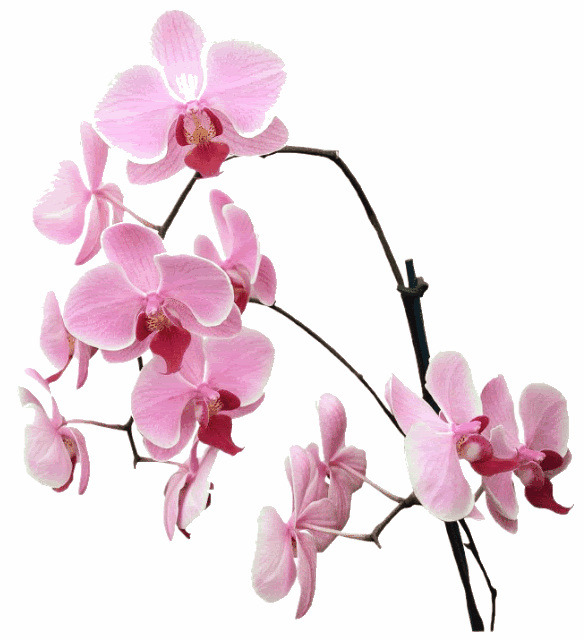 FROM MY DEAR FOOFRIEND PSHULTZ