Songwolves
FooGuru, member since March 15, 2008

6,102,895 StarPoints
34 friends

Buy FooDollars for Songwolves as a gift!

43 forum posts
My FooPets
898 Fotos
About me
Thanks for NOTHING Ron Hornbaker (Dr. Ron) You are a very rude person for ignoring your members here who have been pleading for some support!!!
http://www.foopets.com/pet/4500919
Which Animal Are You (Detailed) Quiz
Your Result: Wolf
You are the Wolf. Sometimes seen as a symbol of untamed wildness, the wolf can be fiercely protective of its pack. Wolves are smart and strong. They work together in a strict hierarchy led by the Alpha wolf.
Quiz URL: http://www.gotoquiz.com/which_animal_are_you_detailed_quiz
Most of my Pokeys/Foos are named after real dogs (most of them shelter dogs) 5 of them ( Arnie-ex shelter dog, Baron, Max, Mandy and Heidi) were my personal pup family members, 1 ( Binky) is my 'adopted daughters' real life dog. Peitho and Lluvia are the only 2 not named after real dogs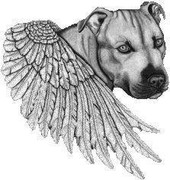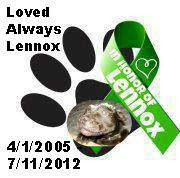 You are free now Lennox,.you will always live in our hearts. You are out of your cage & running through glorious fields…we will see you there one day…7/11/2012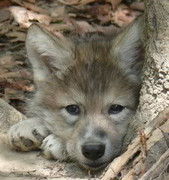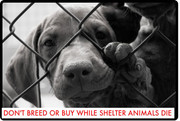 I DO NOT BELIEVE IN OR APPROVE OF BREEDING IN REAL LIFE!!!!
Responsible, caring breeders are few & far between…I've seen too much abuse, neglect, sadness & pain in our animals to ever be comfortable with breeding. ADOPT ONE BY ONE UNTIL THERE ARE NONE & LOVE THEM THE REST OF THEIR NATURAL LIVES!!!!
I'm more comfortable with animals than I am with people. I worked at a shelter, but stepped down to a volunteer position because the emotional aspect is indescribable, but I can't & won't ever walk away from them completely. I also love my kids, the ocean, books & watching drag racing
Bailey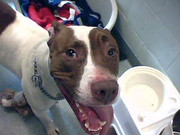 Joey

Tonka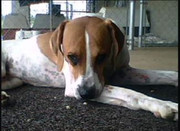 Julie

Shelter dog Max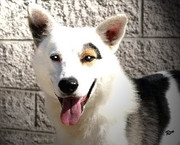 Sugar & me

Brittany & me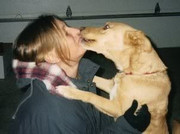 Max, Mandy, Baron