craziier
FooMystic, member since June 27, 2011

1,179,260 StarPoints
270 friends

Buy FooDollars for craziier as a gift!

4,149 forum posts
My FooPets
1,367 Fotos
About me
Welcome to my profile. Stay around and send a message or play with my pets. Send me a friend request and I will accept. Further more, enjoy my profile and come again!
About Me
My username was anxiouslydelirious. I used the name Craziier before using anxiouslydelirous. I am a 20 year old member. I enjoy basketball and writing. I don't typically enjoy writing about myself, so I will likely keep this brief.
I am shy until you get to know me. I keep to myself a lot. I am an aries. I don't know what else to say? lol
Rules:
Do
Send me a Friend Request
Be nice
Complement me, my pets, or anything else
Send me a nice message
Follow my and foopets rules.
Don't
Be mean
Be rude
Ask to buy a pet that I own. None are for sale unless stated.
Cuss around me. Its against the rules, and I don't cuss anyways on propose.
Harass me.
Bug me.
Ask me personal information.
Current Pets
About Isabelle
Isabelle is a sweet black kitten. She was adopted from our local shelter. We had lost our last cat, Felix. He either was stolen, ran away or passed away. It was our mistake by not neutering him on time. Anyways, She was brought to our home in May 2013. She's a sweet little girl. She loves to play. She's getting so big. When we got her we thought she might be a little blind, but as time when on she started to see a bit better. Isabelle is a loving little girl. She is super playful. She loves to nibble some weird odd reason. She has a wonderful leap. She can pounce on about anything.
Pictures:

About Apache
Apache is a golden retriever mixed with a standard poodle, meaning he is a golden doodle. He is my baby boy. He enjoys playing 24/7. He is my lovely boy. He is my best friend.
Pictures:

Pets that are no longer with me
About Sweet
Sweet was my loving, kind, and super sweet dog. She was a people's dog. She was bought for hunting birds, but soon became a family pet. She ended up being gun shy, meaning she was scared of guns. So, we kept her for a loving pup. She took me as her owner, even though my dad bought her. She always was hyper. One time she was so hyper she chipped my tooth. But I forgave her. (: Sweet was a wonderful dog. I love her very very much. She will always be in my heart, and will never leave my loving arms. I will always love her. She knew a few tricks, including Sit, Stay, Come, Here, Halt, and my favorite, Hug. (: Thanks for reading about her! :D
About Doc
Doc was a chinchilla, and our second one. He was a younger one when we brought him home. He loved to run around in his cage and we bought a big cage for him to run around and enjoy his time in. He was kinda shy and picky on who would be able to see him. He liked to hide and come out when me or my brother was around.
Pictures:

About Smudge
Smudge is no longer with me. I think she was stolen because she never wondered far from home. It is painful to not see her stubborn self anymore. I had her for about 2 years and I went to Vegas for a job and when I returned she was no longer home. She stayed at her normal home, which was with my parents. I miss her very much.


Pets I have sold (starting from May 25th 2017)
Ben & Maddox – traded to coexist for Jasper
Audrey sold to Tessa for 2.2k
Tommy 3k to cosmoetic
Paxton to be rehomed by Sandy
Jasper to iPokehPaws-
Smudge
Betty
Felicia
Sister
Emory
Spice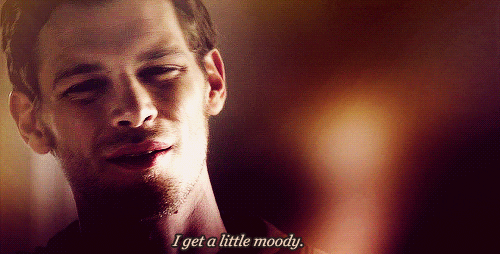 craziier is ready to breed
with 10 litter licenses