Hakuna-Spirit
FooGuardian, member since February 15, 2016

58,521 StarPoints
46 friends

Buy FooDollars for Hakuna-Spirit as a gift!

1,519 forum posts
My FooPets
44 Fotos
About me

Welcome to my profile! Hope you enjoy your (brief I figure) stay on my page!
Why do we sleep in church, But stay awake through a 3 hour movie? Why is it so hard to talk about God, but so easy to talk about gross things? Why are we so bored when we look at a Christian magazine, but find it easy to read Playboy? Why is it so easy to ignore a Godly myspace bulletin, Yet we repost the nasty ones? Why are churches getting smaller, But bars and clubs are expanding? Why is it so easy to purchase beer and drugs? But so hard to donate 25 cents for a Charity? Why is it so easy to worship a Celebrity? But very difficult to engage with God? Why do people laugh at you for being religious, but praise you for thinking dirty and vain? Think about it, are you going to repost this? Are you going to ignore it, cause you think you'll get laughed at? Repost this as dont read if ur immature.seriously. 80 % of you wont repost this. The Lord said: If you deny me in front of your friends, I will deny you in front of my father.
~96% Of Teens WON'T Stand Up For God or Jesus Put This On Your Profile If You're One Of The 4% Who Will
A university professor challenged his students with this question: Did God create everything that exists?
A student bravely replied, Yes he did!
God created everything? the professor asked.
Yes, sir, the student replied.
The professor answered, If God created everything, then God created evil, since evil exists, and according to the principle that our works define who we are, then God is evil.
The student became quiet before such an answer. The professor, quite pleased with himself, boasted to the students that he had proven once more that the Christian faith was a myth. Another student raised his hand and said, Can I ask you a question, professor?
Of course, replied the professor.
The student stood up and asked, Professor, does cold exist?
What kind of question is this? Of course it exists. Have you never been cold? The students snickered at the young man's question.
The young man replied, In fact, sir, cold does not exist. According to the laws of physics, what we consider cold is in reality the absence of heat. Every body or object is susceptible to study when it has or transmits energy, and heat is what makes a body or matter have or transmit energy. Absolute zero (-460F) is the total absence of heat; all matter becomes inert and incapable of reaction at that temperature. Cold does not exist. We have created this word to describe how we feel if we have no heat.
The student continued, Professor, does darkness exist?
The professor responded, Of course it does.
The student replied, Once again you are wrong, sir; darkness does not exist either. Darkness is in reality the absence of light. Light we can study, but not darkness. In fact, we can use Newton's prism to break white light into many colors and study the various wavelengths of each color. You cannot measure darkness. A simple ray of light can break into a world of darkness and illuminate it. How can you know how dark a certain space is? You measure the amount of light present. Isn't this correct? Darkness is a term used by man to describe what happens when there is no light present.
Finally the young man asked the professor, Sir, does evil exist?
Now uncertain, the professor responded, Of course, as I have already said. We see it everyday. It is in the daily example of man's inhumanity to man. It is in the multitude of crime and violence everywhere in the world. These manifestations are nothing else but evil.
To this the student replied, Evil does not exist, sir, or at least it does not exist unto itself. Evil is simply the absence of God. It is just like darkness and cold, a word that man has created to describe the absence of God. God did not create evil. Evil is the result of what happens when man does not have God's love present in his heart. It's like the cold that comes when there is no heat or the darkness that comes when there is no light.
The professor sat down, totally deflated.
These are the mix breeds that I wanted from care-love's graphic shop. They are so cool looking!


This is my little family of puppies! They are all different, but I still love all of them.
As I stated before, welcome to GingerandZeus Kennels! We are a brand new Kennel establishment, and we are run my Hakuna-Spirit and Kithusiha. Half of our puppies are for sale; the ones that Kithusiha own. The other half are examples of each litter we have bred; the ones that Hakuna-Spirit (or me) owns. Each pup will have which litter it is from in it's pet profile. We sell our puppies at a reasonable price, but we do not sell any of our adult dogs that we breed! As of now, we have one female Red Husky named Ginger, one female Marley named Mokena, one Shiba Inu named Boscoe, and one male Portugese Water Dog named Zeus as our breeding stock. We are hoping to expand a bit as time continues. Each pup will come with a birth certificate and each one will have a name. We want to make your purchase as friendly as possible, so ask any questions you have about breeding we have done, breeding we are planning, pups we have sold, or anything that comes to mind. Prices may be debatable depending on the pup.
Pup Purchase Promise
We promise the puppy you purchase will be taken care of until it is in your care.
We promise your puppy is not bred for complete profit or to scam other members.
We promise if you cannot take care of your puppy we will try to get him/her back for the price you payed, although we cannot guarantee this the longer you keep him/her.
Warning: If you buy a puppy from GingerandZeus Kennels, you must take care of it and if you breed you must breed responsibly. Thank you for taking the time to visit our kennel
Our current litters
1st litter: Ginger and Zeus
5 pups, three red huskies and two portugese water dogs
examples of first litter: Zeus Jr., Colby, Redd
2nd litter: Mokena and Boscoe
Our current puppies and their prices
|1.|
|2.|
|3.|
|4.|
|5.|
✦ ★ ☆ ✰ ✮ ✯ ❇ ❈ ❅ ❄ ❆ ╰☆╮
❃ ❀ ✿ ❁ ✾
✝ ✞
🐎 🐺 🐇 🐰 🐕 🐶 🐘 🐾 🍀
🎸 🎼 🎶 🎤 🎧 ♪ ♫ ♩ ♬ ♭ ♮ ♯
🎠 🎪
Pictures from friends


Hello, I'm Simba, Hakuna-Spirit's lion cub! To
get a lion cub of your own, click here.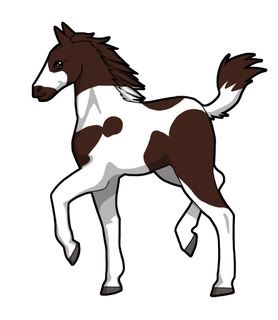 Hello, I'm Rain, Hakuna-Spirit's horse! To
get a horse of your own, click here.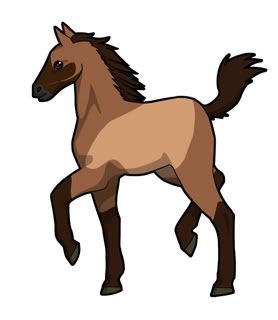 Hello, I'm Spirit, Hakuna-Spirit's horse! To
get a horse of your own, click here.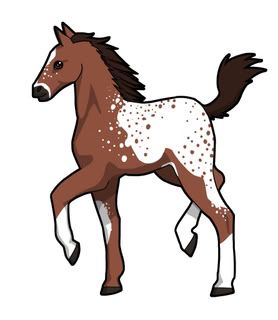 Hello, I'm Snapple, Hakuna-Spirit's horse! To
get a horse of your own, click here.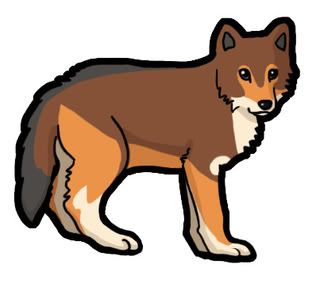 Hello, I'm Rusty, Hakuna-Sprit's wolf pup! To
get a wolf pup of your own, click here.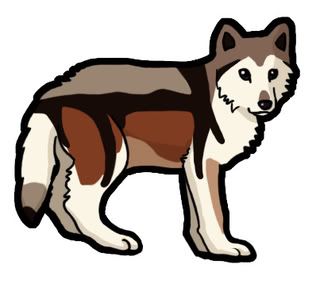 Hello, I'm Jango, Hakuna-Spirit's wolf pup! To
get a wolf pup of your own, click here.

my bumps

My pictures
Hakuna-Spirit is ready to breed
with 1 litter license