Antonio_Ari
FooGuardian, member since October 27, 2017

226,979 StarPoints
14 friends

Buy FooDollars for Antonio_Ari as a gift!

144 forum posts
My FooPets
75 Fotos
About me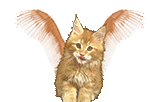 Just a great big animal lover, especially when it comes to cats!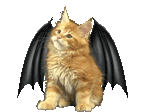 This is my second go round here. I was a member back when it was just about brand new and had a few pets that I really got attached to. Unfortunately life happened and I had to leave. But, all my pets were placed in good homes before I left. Now I'm back with my fiancee, Angel Ari we both are dedicated care givers to any and all fur babies who happen across our hearts.
Both of us grew up with pets all our lives, pretty much, so we've learned that having pets is a damn big responsibility. Just like family, ya gotta take care of them and watch their backs. It's a commitment that we don't take lightly.
And yes, even if they are pixels. What better way to teach the little ones about being responsible eh?
Our belief is, The Big Man upstairs gifted humankind with these beautiful creations for us to look after. It is not His responsibility, it is ours and ours alone. So just please remember, believe it or not, every creature, large and small, has their own little personalities and they feel pain, just like us. Love is the lock and your heart is the key. Peace to you all and God bless.
~Tony
Antonio_Ari is ready to breed
with 4 litter licenses