Maya_Autumn
FooGuardian, member since January 14, 2018

163,520 StarPoints
38 friends

Buy FooDollars for Maya_Autumn as a gift!

32 forum posts
My FooPets
106 Fotos
About me
Do's & Don'ts
Do's
- Be nice to me!
- Feel free to leave a MESSAGE!!
- Ask for a pet/item that's on sale!
- Gift me something!
- Ask questions that are not personal info!
Don'ts
- Lie to me.
- Bully me or my friends.
- Harass me.
- Send a rude or mean message.
- Ask for FG, FD, or any items/pets that aren't on sale.
A Pet's Ten Commandments
1. My life is likely to last 10-15 years. Any separation from you is
likely to be painful.
2. Give me time to understand what you want of me.
3. Place your trust in me. It is crucial for my well-being.
4. Don't be angry with me for long and don't lock me up as punishment.
You have your work, your friends, your entertainment, but I have
only you.
5. Talk to me. Even if I don't understand your words, I do understand your
voice when speaking to me.
6. Be aware that however you treat me, I will never forget it.
7. Before you hit me, before you strike me, remember that I could hurt
you, and yet, I choose not to bite you.
8. Before you scold me for being lazy or uncooperative, ask yourself if
something might be bothering me. Perhaps I'm not getting the right
food, I have been in the sun too long, or my heart might be getting
old or weak.
9. Please take care of me when I grow old. You too, will grow old.
10. On the ultimate difficult journey, go with me please. Never say
you can't bear to watch. Don't make me face this alone.
Everything is easier for me if you are there, because I love you
so. ALWAYS!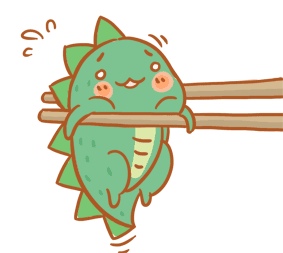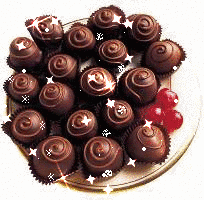 ╔╦╦╦╗Post this
╠╬╬╬╣chocolate bar
╠╬╬╬╣on your Profile
╠╬╬╬╣if you are a fan of
╚╩╩╩╝♥CHOCOLATE♥
- – – – – – – – – – – – – – – – – – – – – – – – – – – – – – – – – – – -
Cna yuo raed tihs? Olny 55% of plepoe can. I cdnuolt blveiee taht
I cluod aulaclty uesdnatnrd waht I was rdanieg. The phaonmneal
pweor of the hmuan mnid. Aoccdrnig to a rscheearch sudty at
Cmabrigde Uinervtisy, it dseno't mtaetr in waht oerdr the ltteres
in a wrod are, the olny iproamtnt tihng is taht the frsit and lsat ltteer
be in the rghit pclae. The rset can be a taotl mses adn yuo cna sitll
raed it whotuit a pboerlm. Tihs is bcuseae the huamn mnid deos not
raed ervey lteter by istlef, but the wrod as a wlohe. Azanmig huh? Yaeh,
and I awlyas tghuhot slpeling was ipmorantt! tahts so cool!
fi yuo cna raed tihs, palce it in yuor pflorie
- – – – – – – – – – – – – – – – – – – – – – – – – – – – – – – – – – – -