Dear FooPetter,
Welcome to The FooPetter, our first FooPets newsletter! Hope you're as excited as we are, and that you like it.
Thanks for being part of our FooPets community!


Best regards,
Team FooPets

---
Golden Puppies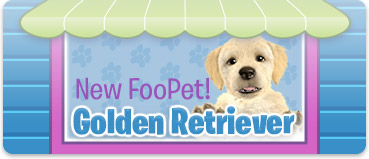 Adopt this new adorable bundle of wavy fur into your FooPets family today, while supplies last in the Adoption Center!
---
Get Your Spell On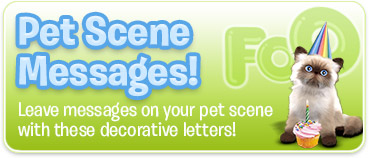 Check out the new Letters section of the FooMart, where you can buy A-Z and 1-2-3 in four different fonts to spell any word in your pet scenes. Leave a message to your pet's visitors, celebrate an occasion, or just have fun!
---
Free Earth Day gift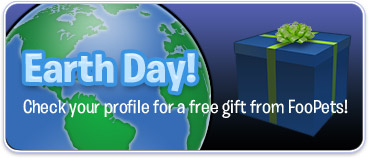 Simply log in and check your Gifts Received tab on your profile to get your Earth Day gift, then work it into one of your pet's scenes!
---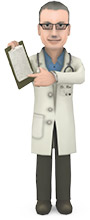 Dr. Ron's FooCare Tip...
"FooPets need care and feeding just like real pets. Spring is here in the US, so watch for fleas on your pets.
If your pet is suddenly biting or "nibbling" at its hindquarters, or scratching excessively, you could be dealing with a flea infestation.
Stay tuned to future newsletters to learn how to prevent and treat fleas on FooPets!"
In This Issue
Forward This Email
Know a pet lover who doesn't yet have a FooPet? Forward this newsletter to them!
Buy FooDollars With Your Mobile Phone
No credit card required!
Pay with SMS/Text to your cell phone with PayMo!


Find FooPets on...

Facebook

MySpace

Twitter

RSS Feeds
Contact Us
FooMojo, Inc.
460 Seaport Court
Suite 210
Redwood City, CA 94063
USA
www.foopets.com
support@foopets.com