Dear FooPetter,
FooPets Has Gone Mobile!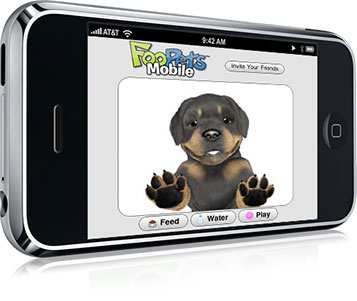 Now you can take your FooPets with you. Care for your FooPets anytime, anywhere right on your iPhone, iPod Touch, or on any mobile device you can access the web. This lightweight application is designed for quick, on-the-go care and links directly to your pet care history on Foopets.com. StarLevel and FooGem are awarded for remote care so give it a try by visiting m.foopets.com and tell us what you think!
Hinamatsuri a.k.a. Girls' Day!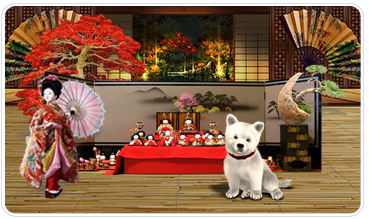 Japan is well known for its exotic holidays and festivals that attract people from all over the world. On March 3, Hinamatsuri is celebrated by displaying special dolls called hina-ningyo, representing royalty from the Heian Period. Girls display their dolls in their homes to bring them happiness and good luck. Embrace this holiday with dolls for your FooPet. Now available in the FooMart!
As always, Thank You for being a part of our FooPets community.


Best regards,
FooCrew

---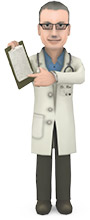 Dr. Ron's FooCare Tip
"If enough members use our Mobile app at m.foopets.com on a regular basis and it proves popular, we'll build out more features and functionality while keeping it lightweight and fast. Be sure to give us feedback on this forum thread after you try it!"

Super Saver Club
5 FooDollar Allowance for daily log in
50 bonus FooDollars every 30 days
Special Rare Gift (not available in the FooMart!) every 30 days
Only $4.99 per month! Visit the FooBank to get started!
Get FooDollars Now, Pay Us Later
Receive FooDollars now with just a promise to pay us back later. You have one to three weeks to make good on your promise. When you do, your Kwedit score goes up, allowing you to borrow more FooDollars. It's fun and easy! Make Your Promise Now!

Buy FooDollars With Prepaid Cards
Buy the Ultimate Game Card at thousands of retails stores (including all 7-11s, Rite-Aids, and Toys-R-Us locations) and redeem in our FooBank for FooDollars!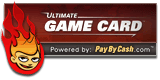 Where to purchase »
Forward This Email
Know a pet lover who doesn't yet have a FooPet? Forward this newsletter to them!
Find FooPets on...

Facebook

MySpace

Twitter

RSS Feeds
Contact Us
FooMojo, Inc.
460 Seaport Court
Suite 210
Redwood City, CA 94063
USA
www.foopets.com
©2010 FooMojo, Inc. All rights reserved. FooPets and the FooPets Logo are registered trademarks.
You're subscribed to this newsletter with email address nobody@example.com.