Little King
Send Madam-Fu a breeding request
Little King is a male Himalayan born March 4, 2010 and last adopted April 29, 2010.
He is 9 years and 11 months old.
I named him Little King because he is my little king!! He looks like the best cat I ever owned, who has sadly gone on to his next life. May we meet again someday! This little guy will stay on this page forever! When I go, it's all his!
King watches over all my Foos from Pet Heaven…especially Little King.
Would you like to join the Secret Himmie Society? Well you can't…! (Unless you too are a Himmie.)
Little King has become a father! The mother of his 5 kittens is Belle, owned by Warriercats232000.
Here's a scene called Himmie Hideout. As you can see the ghost or spirit of the original King is watching over the clubbers.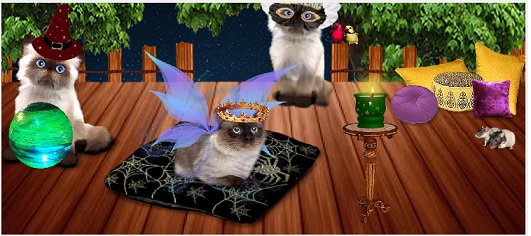 Here are some lovely cards from felinecanine!
Owned by Madam-Fu