September Morn.
Send Pumpkinz- a breeding request
September Morn. is a male Nebelung born September 11, 2011 and last adopted September 26, 2011.
He is 8 years and 8 months old.
His mother is Alice 606 82P, owned by Clovette
, and his father is Ash 640 87P, owned by AussieLabs
, and his 3 siblings can be viewed on his family page
Katzen Night, named by his parents NightStar and Ash, is born 9/11 along side his sister Anna. He goes by September Night, and loves to chase squirrels.
Stat Total 577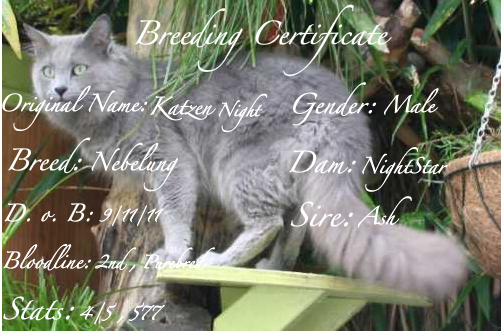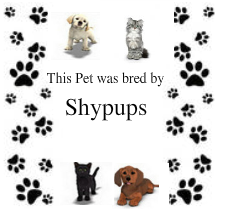 Owned by Pumpkinz-