Immortal Storm
Send wishing-on-starz a breeding request
Immortal Storm is a male Marley Yellow Lab born March 26, 2013 and last adopted June 6, 2013.
He is 7 years and 3 months old.
Look for me in the whirlwind or the storm.
2.5 ; 524 ; 68.0% ; Aries
The secret side of me I never let you see, I keep it caged but i can't control it. So stay away from me, the beast is ugly. I feel the rage and I just can't hold it. It's scratching on the walls, in the closet, in the halls. It comes awake and I can't control it. Hiding under the bed, in my body, in my head. Why won't somebody come and save me from this, make it end?
Immortal is a strong little boy, I believe he could handle anything. Right from the start I knew he was special.
I could feel it the first second I saw him. He stands tall through anything life throws at us, he refuses to get down about it. Immortal honestly is the sweetest little boy you'll ever meet. If he thinks you need to hear something nice he knows just what to say. He loves to be with his family, he has all his friends here and he would never wanna leave. Immortal is not the kind of boy who gets bored easily, he's always got something to do. He's almost always happy too, he's not one who gets upset over slight things, only if he upsets someone that he loves will he get upset. Immortal is honestly one of the kindest hearts you will ever meet. He's always trying to help someone. He has basically no temper so he really doesn't get mad even if you deserve his temper.
Hi, I'm Immortal! You can call me that or Storm. I'm an extremely special boy to my mom, because she wanted me so badly. She
found a boy like me and she traded him to bring home my big sister, Starlight. I'm really glad she did that, because if she didn't, she wouldn't have Starlight and she probably wouldn't have me! Mommy and I bonded right from the start, she almost cried with happiness when she discovered this. I was very special to her from the start and I still am. Anyway, everyone tells me I'm a really sweet and nice boy and that not a mean bone grows in my body. I think that's true! I can't even get mad at someone if they deserve it. I just feel bad right away and I end up apologizing!
Anyway, kindness is the key, so I prefer that route anyway. I love any sort of red, blue and white or gold colors. Almost all my rooms have been in those colors and I feel they suit me so well! I love hot dogs. I will do anything for them. If you drop yours, you better watch out! Unless it has relish. Ewwww!
So a Marley Lab has been a very important dream to me. I found my Immortal Silence on January 28, 2013 at 6:27 am. I decided to trade him to get my biggest dream pet, an Oddie. I successfully got her but I did miss Immortal badly and tried a few times to get another Marley. I even entered a rehoming but shortly after that I got an IM from my best friend. I don't remember exactly what she said but she was flipping out about finding a Lost Marley. My stomach did flip flops when she told me the first was going to our other friend but the next would be mine. I adopted him that night and he is so incredibly special to me. I will never not love this pup.
Adopted at 10:00 PM CST time on June 6, 2013.
OH MY GOD
no this is not real
this is fake
I'm gonna wake up
Thank you so much cat
This boy means…so..much. I can't thank you enough.
His name honors his big brother, Immortal Silence whom I found on the play page on January 28, 2013. I traded my baby to get my dream pet, which I don't regret, but I missed him terribly. I was thinking about something to honor the boy I found. The first thing I thought of was something along the lines of Storm since there's a song I love called The Storm. But then I thought of My Immortal and then his auntie Mew suggested his name after a lot of thinking and I thought it was perfect. My Immortal Storm.
My Immortal is my miracle, and I would never let him go for anything.
The night I was found, I sure gave Aunt Kitty a shock!
My best friends are Buddy and Marley who are owned by mommy's best friends!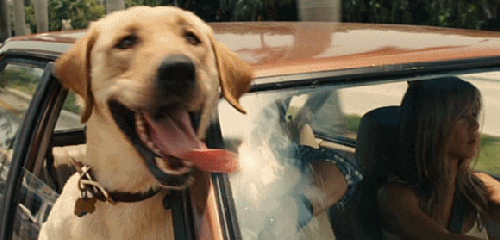 Owned by wishing-on-starz