Joy'Leigh
Send MommaDiamond a breeding request
Joy'Leigh is a female Boxer born January 19, 2015 and last adopted March 9, 2015.
She is 5 years and 6 months old.
Her mother is Sadie Lady, owned by IchigoIchikawa
, and her father is Lord Caine, owned by IchigoIchikawa
, and her 3 siblings can be viewed on her family page
INSERT BIRTH CERTIFICATE
About Olaf
Olaf || Pokey Husky || 67.7% || May 31
Olaf is a male legacy poke husky. I named him after Olaf the snowman from the Disney movie Frozen. While I enjoyed the first Frozen movie, the second was by FAR my favorite.
Olaf is much like myself, he is curious about the way things are. He wants to understand. I mostly identify with how he tells them random facts. In example, he told the other characters that water has memory. I'm such a geek for things like that. He is such a sweet, gentle character. This movie really moved my heart for some reason. I am so thankful to be able to represent Olaf with such an amazing boy.
While a legacy pokey husky has always been a dream of mine here on foo, I started my official search to help myself save up for one after watching Frozen II. I was in the beginning of a manic depressive episode and really feeling down. I wanted so badly to bring a LPH into my home. However, I couldn't afford one so I brought in a mixed generation instead. Then I decided, I might as well start saving up to get my dream pups & I thought how perfect pokey huskies would represent my two favorite characters; Olaf & Elsa. Olaf's favorite season is summer. So, while his profile may be winter themed, his scene screams summer! I would personally never regularly put a pokey husky in a spring/summer scene because that is odd to me, but I would also never put a snowman in one either. Balance ;-)
How I Brought Olaf Home
I brought Olaf home from a rehoming held by the member catnapped
I debated for a few weeks on whether or not I wanted to apply for Kipper. I was nervous to apply. So, so many amazing members had applied for him. I finally worked up the courage and made some graphics for an application. I applied for Kipper only ten days before the rehoming closed. After catnapped closed the rehoming, she only took 22hrs to post tops. And there, in blue, was my username. I was so, so excited. The questions for the task were difficult for me. I had to choose someone I would have decided for Olaf to go home with. I went through everyone's applications over again, looked at their homes, and finally decided on this member. I admired her. She is one of the sweetest, most giving people here on foo. She cares for her pets and it shows through her bonding badge. She creates these amazing profiles and scenes for her pets; I just knew that if I ad too pick a home for Kipper, her's is where I'd want him to be. I worked on my task for three days and to be completely honest, I was kind of discouraged. I felt like my task wasn't where I wanted it to be no matter what I added to it or took away. So I finally decided to just post it. ….. to be continued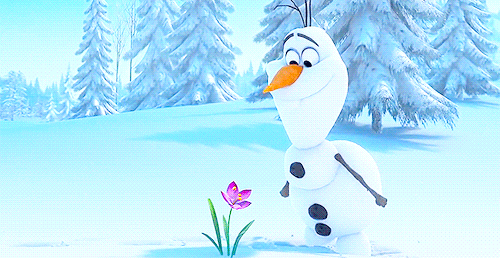 Scene & Items needed
Bunny
Pond
Tree
Stump
Arch
Bench
Sign
Flowers
Flowers
Fence
Bird
Flowers
________________________________________________________
Joy'Leigh
After being locked up most of her life, Joy is a high energy, animated pup. If I ever want to go on a hike, she is the pup to go. She dislikes having her ears touched. Her past owners didn't care for her much. She was left chained to tree; most days without food and water. When she was picked up buy animal control, she had a terrible case of ear mites. Her ears are still too sensitive to be messed with to this day. With her ears being so sensitive, she is terrified of cell phones ringing. The high pitch hurts her ears and causes her to panic. She also fears strong winds and being left alone. If you looking for Joy's favorite treats, you can give her an red delicious apple; her favorite!
_____________________________________________________
Joy- A foster pet rescued by Katie's Shelter finding pets the homes they deserve.
_____________________________________________________
Owned by MommaDiamond