Wendy 87P
Send TurquoiseAndSilver a breeding request
Wendy 87P is a female Nebelung born March 26, 2014 and last adopted March 22, 2015.
She is 4 years and 3 months old.
Her mother is Petra, owned by Wolpard
, and her father is Nebula 656U 89P , owned by Maine-coon-adoptions
, and her 3 siblings can be viewed on her family page
William

SCROLL DOWN PLEASE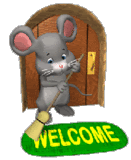 B

500.
Owned by TurquoiseAndSilver