Lost Fender -2
Send Siren-Song a breeding request
Lost Fender -2 is a male Great Dane born December 31, 2014 and last adopted April 9, 2015.
He is 4 years and 1 month old.
Fender is -2 in Obedience. Might have to send him to a "special" school. So far, he's doing as he's told….as long as he gets a treat.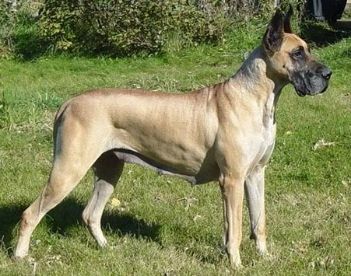 Owned by Siren-Song