Rose - NFS
Send ILoveAlaskanMalamute a breeding request
Rose - NFS is a female Long Haired Silver Tabby born July 21, 2015 and last adopted May 29, 2019.
She is 4 years and 2 months old.
OK this was a long time coming honestly. After everything we've been through it's made me realize just how important you are to me. And how much I love you. You really are one of the greatest gifts I've ever received in life. Meeting you was beyond a blessing amd I'm always gonna have foo to thank for that. I owe you so much so very much. And this girls just a small part of what I truly owe you. Thank you for everything from the bottom of my heart Stinky. I can't begin to express into words what you mean to me. It be a mile long. I hope this girl brings a smile to your face like she's brought to me. I love you endlessly. Much love ~Pent/👖.
thankful to have you in my home. ♥︎
pwd ~ lhst switch
.

This boy was my first oddstat ever in my home and i worked very hard for him! ❤ He is my amazing boy that defeats all odds (Get it? :P). He has a huge heart and i couldn't be happier that he is in my home. He is absolutely never for sale!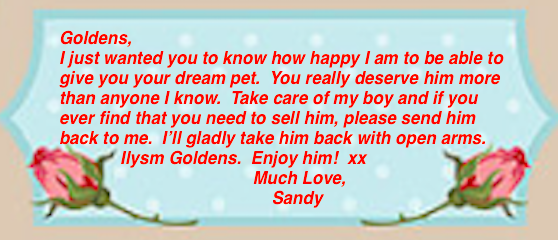 ❤ A Rare 5/7 Oddstat Yellow Lab ❤


Owned by ILoveAlaskanMalamute