Risky -2
Send Epicxity- a breeding request
Risky -2 is a male Golden Retriever born December 28, 2015 and last adopted January 25, 2018.
He is 4 years and 1 month old.
Personality Profile for Risky -2
Intelligence
68

144

167
Obedience
73

145

174
Bravery
55

108

150
Agility
55

104

148
Endurance
55

53

151
❤
rehomed to me by Hayley
---
---
♥ Bringing Him Home ♥
"life is all about taking risks. if you never take a risk, you will never achieve your dreams."
The search started sometime in 2013, when I was getting back into foopets after pay to play was being unforced. I remember entering in a rehoming for one and just fell in love with her. I did not end up winning that rehoming, but I kept looking for one and has dreams of bringing one home. Sadly though, I was never someone who had a ton of fd, I believe the most I had at the time was about 3-5k. I relied solely on rehomings (as sad as that sounds), and none were being held.
Not for a pet as rare as a lost golden anyway. About the middle of 2017, years later, another rehoming with a goldie popped up. A quitting member was giving away all of their pets, and all we had to do was write a paragraph or two on why we wanted them. I couldn't believe it when I saw the lost goldie, and started writing right away. I poured my heart out for him, but the member ended up picking one of their close friends to bring him home instead. Needless to say, I was heartbroken.
About a month later, I was lucky enough to find my first lost stat, which ended up being the most lost dog on foo. I ended up selling him and used the funds to start a search thread for my last dreams, which included a lost male goldie. I bumped the thread up for a few weeks before seeing another thread with someone looking at offers on all their pets. To my surprise, there was a goldie! I basically threw all I had at them. I was even able to sell some items and pets to make my offer look a little better. They messaged me saying they considered me and I was ecstatic. However, I guess I wasn't meant to be because even though I sent them a few other messages, I never heard back from them. I kind of gave up for a while and bought home a lost pittie instead, but after that I started a new thread looking for all my last desires.
[ SEARCH THREAD ]
I hardly had an offer, only about 3k, but it was all I had and had to start somewhere. Amazingly, I has able to bring quite a few of them home even with hardly any FD, but sadly not my golden boy. I kept it up for over two months before it even seemed possible. A close fiend of mine was hosting a rehoming for this little guy! Again, my heart leaped in my chest. I had seen him hanging out on her profile before, and I just couldn't believe he was actually going to a new home.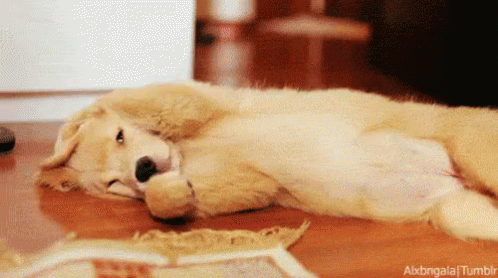 I typed out a few paragraphs about why I wanted him, explaining how long and hard I had been search for one just like him. I wanted him so bad, and promised a forever home here with me. I also said how I would be canceling my CF soon and didn't have much time left to bring home my dreams. edit edit edit edit edit edit edit edit edit edit edit edit edit edit edit edit edit edit edit edit edit edit edit edit edit edit edit edit edit edit edit edit edit edit edit edit edit edit
edit edit edit edit edit edit edit edit edit edit edit edit edit edit edit edit edit edit edit edit edit edit edit edit edit edit edit edit edit edit edit edit edit edit edit edit edit edit edit edit edit edit edit edit edit edit edit edit edit edit edit edit
[ REHOMING THREAD ]
edit edit edit edit edit edit edit edit edit edit edit edit edit edit edit edit edit edit edit edit edit edit edit edit edit edit edit edit edit edit edit edit edit edit edit edit edit edit edit edit edit edit edit edit edit edit edit edit edit edit edit edit edit edit edit edit edit edit edit edit edit edit edit edit edit edit edit edit edit edit edit edit edit edit edit edit edit edit edit edit edit edit edit edit edit edit edit edit edit edit edit edit edit edit edit edit edit edit edit edit edit edit edit edit edit edit edit edit edit edit edit edit edit edit edit edit edit edit edit edit edit edit edit edit edit edit edit edit edit edit edit edit edit edit edit edit edit edit edit edit edit edit edit edit edit edit edit edit edit edit edit edit edit edit edit edit edit edit edit edit edit edit edit edit edit edit edit edit edit edit edit edit edit edit edit edit edit edit edit edit edit edit edit edit edit edit edit edit edit edit edit edit edit edit edit edit edit edit edit edit edit edit
---
"I really hope you love him as much as I have…" ~Hayley
special thank you to hayley for letting me bring my dream boy home ♥
---
♥ About Him ♥
"great things never came from comfort zones."
Maybe it seems stupid, but this little guy simply represents being able to step out of my comfort zone, although it means a heck of a lot more to me than just that. With the mix of my extreame social anxiety, dpression, and my parents contants putting me down, it has always been a lot harder than someone might think. edit edit edit edit edit edit edit edit edit edit edit edit edit edit edit edit edit edit edit edit edit edit edit edit edit edit edit edit edit edit edit edit edit edit edit edit edit edit edit edit edit edit edit edit edit edit edit edit edit edit edit
edit edit edit edit edit edit edit edit edit edit edit edit edit edit edit edit edit edit edit edit edit edit edit edit edit edit edit edit edit edit edit edit edit edit edit edit edit edit edit
edit edit edit edit edit edit edit edit edit edit edit edit edit edit edit edit edit edit edit edit edit edit edit edit edit edit edit edit edit edit edit edit edit edit edit edit edit edit edit edit edit edit edit edit edit edit edit edit edit edit edit edit edit edit edit edit edit edit edit edit edit edit edit edit edit edit edit edit edit edit edit edit edit edit edit edit edit edit edit edit edit edit edit edit edit edit edit edit edit edit edit edit edit edit edit edit edit edit edit edit edit edit edit edit edit edit edit edit edit edit edit edit edit edit edit edit edit edit edit edit edit edit edit edit edit edit edit edit edit edit edit edit edit edit edit edit edit edit edit edit edit edit edit edit edit edit edit edit edit edit edit edit edit edit edit edit edit edit edit edit edit edit edit edit edit edit edit edit edit edit edit edit edit edit edit edit edit edit edit edit edit edit edit edit edit edit edit edit edit edit edit edit edit edit edit edit edit edit edit edit edit edit
---
---
---
-2 Lost Stat || 4.5 || 554 Stat Total
---
Owned by Epicxity-