Papyrus'Jacques -2
Send LauraTheAlcalicolic a breeding request
Papyrus'Jacques -2 is a male Shiba Inu born April 6, 2016 and last adopted June 25, 2016.
He is 3 years and 11 months old.
Papyrus [Pah-pie-ruhs] A tall, grass-like plant; A font style.
Jacques [Jaq] Persevere with God
This is Jacques! He is a very special puppy with a lot of meaning for me, and I'd like to tell you all about it. :) The second part of his name, Jacques, is the name I hope to give a Shiba puppy in the future in real life. Right now, I have my girl Amber. She's the most loyal friend I could ask for. ♥ My best friend! I've always loved animals though, and Shiba Inu's are my favorite breed of dog, so I'm crossing my fingers that I'll be able to adopt another one someday. :3 Jacques here on Foo represents my hope!
The first part of Jacques' name is also quite significant to me. Papyrus is a character of the video game Undertale, which I am very fond of. It just has an incredibly unique style and story, and I love it! I spend a lot of my time playing games, and I felt that a Shiba Inu would be a perfect representation of this character. :)
I found Jacques on the PP! I nearly had a heart attack when I saw him. ♥ I'd been looking for a male Shiba for a long time, and I still can't believe the PP decided to take pity on me. xD I'm so happy to have him here with me!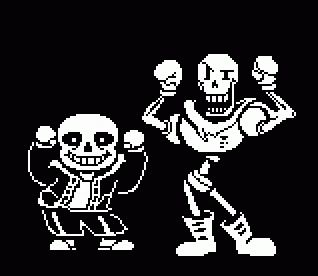 Owned by LauraTheAlcalicolic