UK Hinata-88
Send ShortiiJJ a breeding request
UK Hinata-88 is a female Pit Bull born January 29, 2017 and last adopted February 16, 2017.
She is 3 years and 5 months old.
Her mother is US Bella 5.5 694, owned by Lex454
, and her father is US Mikhail 5.5 656, owned by Lex454
, and her 4 siblings can be viewed on her family page
Stats:
659/745
88.4%
Who is Hinata Hyūga?
Hinata Uzumaki (うずまきヒナタ, Uzumaki Hinata, née Hyūga (日向)) is the former heiress of Konohagakure's Hyūga clan. Because of her meek disposition, her father doubted that she was suited for the responsibilities of leading the clan, much less life as a ninja leading him to disinherit her. Nonetheless Hinata persevered and from observation of Naruto Uzumaki especially, Hinata found both an example to follow to be more assertive, and a person to love. Through her membership with Team 8, she sought to become strong enough to change herself, if even a little at a time.
About Hinata's Character
Hinata is soft-spoken and polite, always addressing people with proper honourifics. She is kind, always thinking of others' more than for herself, and always caring about others feelings and well-being. She doesn't like to be confrontational for any reason; she doesn't even like being confrontational about her dislike of confrontation. It is for this reason that Hinata so often comes off as meek or timid to others, as her overwhelming kindness can render her unable to respond or act for fear of offending somebody. Her father's constant push to alter this personality trait when she was younger only made it worse, eroding Hinata's self-confidence and making her even more bashful because she placed so little faith in her own thoughts and opinions.
Pictures of Hinata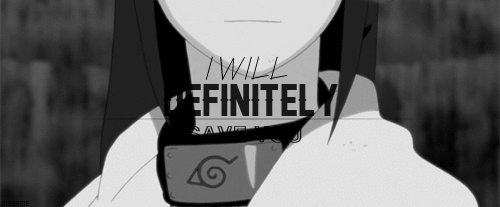 Owned by ShortiiJJ