Whimsical
Send Western_Puppy a breeding request
Whimsical is a female Westie born January 8, 2018 and last adopted June 5, 2019.
She is 2 years and 6 months old.
Whimsical is a mysterious little girl. She's a nice pup, and all, but she finds more interest in space, magic, mysteries, and secrets. A bit mysterious, you agree? Whenever she can she'll go outside, at maybe midnight and just stare at the sky. She loves the stars, and always wonders what she looks like to them. Whimsical believes in many, many, false things. She believes that stars are living, when they are not. But her mind says differently. Maybe she's a little different, but she's a lovely little pup. She also believes all magic is real; from magic tricks to Tinkerbell. Whimsical will never change what she believes, no matter your opinion. Everyone loves her though, not one of her friends like to disagree with her beliefs. Because, just because they're not all real; she knows how to make them believe so. She's good at those things. Give her a book, and maybe she'll use some magic and make it better. Give her instructions on how to do something, she'll do it her way. That's the kind of dog she is.

Her best friends are Waterlily, Wednesday, and Waylyn. They're always up to no good! Even sometimes Wisteria joins in, thinking it's funny. Wisteria is definitley one of her closer friends as well. You'll find all 5 looking through Whimsical's books, secrets, tricks, and magic. But, whenever they do so they'll always find a great surprise of a trick.
I remember when she was first found on the PP. I believe Ini had found her, originally. I was so happy for her that she found this lovely lady. She kept her at first, but one day I checked back and she wasn't there anymore. I saw that MusicalBird had gotten her. After a long time, she made a downsizing thread. I only had 1,000FD at the time, so I just wished her good luck and hoped she felt better. Well, a day or two after that, I decided to ask how much she was looking for. She said 40k-45k as that's what she had paid for her. Well, I didn't think I'd be able to get that close. I started selling items back to the mart, every single day. Soon, I ran out of non-rare and sold out items.
Then, I put up a sale of just rares. A lot got bought, and the sale in general boosted my up to 23,000FD or so. I was super happy. Then, I did a sold out sale. Got me to 32,000FD. 8,000FD more to go and then she would be mine! MusicalBird told me if she could afford it she would have accepted my offer of 9,000FD. That meant a lot to me, and so that's kind of what kept me going. She messaged me on discord asking how much I've made, and she said it was for a reason. I told her 32,000FD. She told me some kind member (who didn't want to say who they were), would add the rest of the amount of FD needed. She sent her over for 32,000FD to me, and someone (whoever you are thank you so much!) else who I have no idea who did it, covered the rest for me. That's how she came home, and I'll be forever grateful to both Musical and the person who helped me and was the reason (one of the biggest reasons!) of bringing her home.
Hey there! I am Whimsical, and this is my point of view of how I got here. I remember just waiting for my first time to be adopted! I was so young then, too. All my other friends were there, waiting and waiting. We had rotations where we'd go up to the adoption round, just about every 30 seconds it'd change. That's why not many of us got adopted. But then, someone adopted me quickly! I was so happy. I said good bye to my friends and I was off. I didn't think I was any different than the others, but it turns out I am a "rare" pet. I was put into a new nice place to live, I loved it. Then, one day, I was moved to a new home. I lived there for a long time. One day, I sensed that I wouldn't be living there for to much longer. All I remember is arriving here. I've always wanted to be friends with these Westies. I am very happy to be here now, and I know that I won't be leaving anytime soon!
"A dream doesn't become reality through magic; it takes sweat, determination and hard work."
💜 Scene 💜 Offers Thread 💜 Previous Owner 💜
"So someone who wants to stay anonymous has offered to cover the rest for you to get the 40k"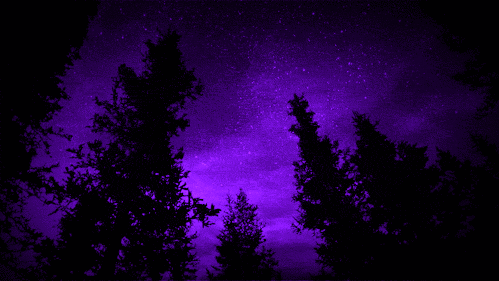 Owned by Western_Puppy