UK Todoroki-90
UK Todoroki-90 is breeding with Stevie Nicks 674. Visit them now.
UK Todoroki-90 is a male Pit Bull born November 4, 2017 and last adopted November 2, 2018.
He is 2 years and 9 months old.
His mother is Bad Wolf, owned by Yorkie-Obsession
, and his father is Zachariah, owned by Yorkie-Obsession
, and his 3 siblings can be viewed on his family page
Stats:
670/745
89.9% Making him 90%
---
Special thanks to Yorkie-Obsession for letting me bring him home!
Who is Todoroki Shoto?
Shoto Todoroki (轟とどろき焦しょう凍と Todoroki Shōto) is a student who was accepted into U.A. High School through official recommendations to train to become a Pro Hero. He is one of the main protagonists of My Hero Academia.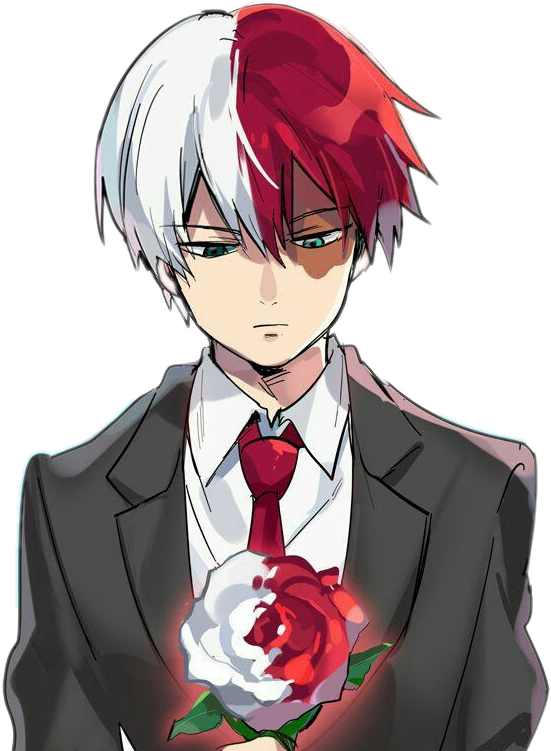 About Himiko's Character
Shoto originally had a cold, aloof personality which stemmed from his abusive upbringing. Focused and unemotional, Shoto preferred to keep to himself instead of hanging out with other people. After the events of the U.A. Sports Festival, however, Shoto has become noticeably more sociable, even gaining a sense of humor and occasionally smiling, although still retaining a distant attitude for the most part. Despite his usual reserved demeanor, Shoto did initially possess a mild level of arrogance, which, combined with his solitary tendencies, sometimes made him take the initiative without considering the opinions of others, as he was confident that he could take on any obstacles with his own strength. He used to be much more unfriendly as well, to the point of causing someone to resent him. Shoto is quite seasoned in battle, being able to stay calm and composed even while fighting real villains. Though brutal in combat, Shoto is well-grounded on the ethics of heroism, only wishing to subdue his frozen opponents as opposed to killing them by prolonging their frozen states. Shoto appears to draw his heroic values from All Might, which is a trait he shares in common with Izuku Midoriya and Katsuki Bakugo. Shoto had a deep loathing for his fire abilities, which he inherited from Endeavor, as it symbolized his father's wickedness towards him and his mother as well as what he was born to be: a tool to surpass All Might, a fate that he detests. As such, Shoto decided to rely solely on his ice power and never use the other half of his Quirk in battles, going so far as to cover his left torso and arm with ice in his first Hero Costume to symbolize his rebellion against his father. His flames would be used only to undo his freezing moves. During his match with Izuku Midoriya in the U.A. Sports Festival, Izuku's speech made the memory of his mother's supportive words resurface, and for the first time since his childhood, Shoto used his fire power in combat. After the battle, Shoto had mixed feelings about using his left side, but after reconciling with his mother, Shoto eventually came to terms with the half he once hated. Despite being scarred by her when he was a young kid, Shoto showcases no hard feelings towards his mother, visiting her often ever since the end of the Sports Festival. However, Shoto still harbors a grudge towards Endeavor, even if he respects his father's ability as a Hero, admitting to himself that such hatred can't vanish so easily and that he was wrong in trying to bury it. Having been denied a normal childhood so that his father could train him to realize his own selfish ambitions, Shoto still holds various psychological scars, which tend to emerge back into his mind when others compare him to Endeavor. Because of this and Izuku's influence, Shoto now strives to become a Hero, but without walking through the same path his father did. With Endeavor now attempting to improve his relationship with his family, Shoto has taken a cautious, yet hopeful approach to this development.
Pictures of Shoto
Owned by ShortiiJJ