Cricket
Cricket is a neutered male Tabby Mix born August 26, 2018 and last adopted December 28, 2018.
He is 1 year and 10 months old.
Personality Profile for Cricket
Intelligence
55

98

142
Obedience
28

69

127
Bravery
30

27

118
Agility
73

149

162
Endurance
57

89

142
Cricket is an insanely friendly cat. He is an outgoing tom cat that wants nothing more than to be cuddled and loved. His first day with us all he did was grab at our hands wanting held and loved on.
Cricket showed up on one of the coldest days of the year skin and bone. He was snuggled up against Marley, as soon as he saw me he ran over meowing and trying to climb up me to be fed. After eating I brought him into our heated shed to help him stay warm. Since then he has been a member of our crew.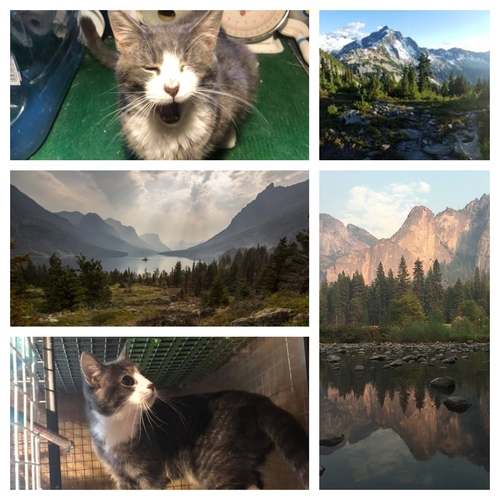 Owned by Sinnamonbun