eleanor.
Send myc_ a breeding request
eleanor. is a female White Cat born November 1, 2018 and last adopted October 1, 2019.
She is 1 year and 2 months old.
. ..
---
Sonne's Profile
LS Yellow Labrador

.
⇺ xx | xx ⇻
scene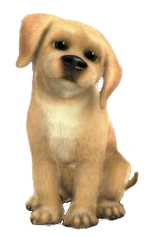 Sonne means Sun in German, this sweet girl was rehomed to me here by Sandy and Western. At first I didn't know what to name her, I decided to name her Sonne, because I needed little sunlight the day I found out I was in her tops. It was an extremely cloudy day and everyone gets a little down on those days. She was the little bit of sunlight that brightened my day. Sonne is a 3/5, 477/731, 65.25%, lost by four in obedience. She is unbred and will naturally age. She is also representing one of my first friends here on foo who has been inactive for a long time now, I called her Sunny, we are friends in RL now and thanks to this website I truly made a once in a life time friend, this sweet girl is going to remind me of that daily.

TR here

. ..
---
Ann's Profile
5 Digit Yorkie

.
⇺ xx | xx ⇻
scene
❝I love you hobo❞
oof where do I begin? This girl is representing my mom, my best friend, my hero, and my ultimate role model. Although, Ann is her middle name, it is also part of my middle name too which is why this girl is named Ann. My mom raised 4 children on her own, worked her butt off to spoil us and give us everything we asked for but still manages to be our best friend and mom at the same time. She never misses a football game, basketball game, or cheer competition, oh or a band competition. Although she acts like she hates dogs she always manages to spoil my dogs a little as well. She has stood up for me and my siblings in ways that I don't think I am capable of doing for myself. She raised us basically without any help and barely any support and also doesn't forget to splurge on herself from time to time as well. 2 years ago, she bought her dream car, at the age of 42. She said "I don't care how long it took me but I have dreamed of this my entire life". She calls me hobo more than my actual name, I have no idea why. But I love it so much. Hence the quote at the beginning, hearing her say that exact quote to me reminds me that she is still a brat but loves me to death.


Ann was rehomed to me here by Sandy and Western. She is a 2/5, 434/681, 63.7%, 5 digit female legacy yorkie. She is unbred and I'm assuming she is naturally aged. This sweet girl represents someone who is irreplaceable to me and therefore making her a one in a million Foopet in my eyes she is more rare than anything.
TR here

. ..
---
LS White Cat

.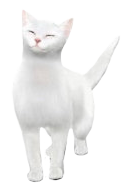 Miss Eleanor has always been a dream of mine. I'm not really sure why but every time I am on foo I always try to get a LS white cat but I never seem to achieve it. White cats in real life have always been gorgeous to me but I love my Ellie girl so I'll stick to my virtual white cats for now. ♡ She started my white cat addiction tbh. Eleanor is a female white cat with 3/5, 501/736, 68.07%. She is lost by 5 in Agility. She has been naturally aged and hit 1 year old while in my home. She will not be bred as of right now as I do not see the point in breeding lost stats. Eleanor is the reason I started obsessing over white cats and began wanting to get more high stats and lost stats. I was lucky enough to bring this sweet girl home for 45fds. She is not for sale.

Owned by myc_