Warden 5 Digit
Warden 5 Digit is a neutered male Yellow Lab Mix born December 16, 2007 and last adopted February 2, 2016.
He is 11 years and 3 months old.
Warden is a Legacy Foo with a 5 digit ID number. He was born 2 days after GoPokey first began making pets.
"He was pulled from a sad situation, seems submissive and may be loyal to you."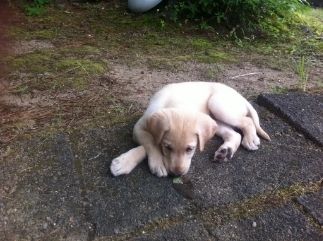 Owned by Essence55