Dakota
Dakota is a neutered male Yellow Lab Mix born December 14, 2007 and last adopted May 8, 2020.
He is 12 years and 5 months old.
Personality Profile for Dakota
Intelligence
59

70

142
Obedience
78

104

166
Bravery
60

116

142
Agility
55

74

140
Agility
55

89

140
Endurance
60

77

141
Endurance
60

86

141
Message
I haven't been on Foopets as much as I used to and knew that this boy would be even happier in a new home. I KNOW this boy would mean the world to you Andy and I know you will keep him forever! If you ever decide to leave I would really love to bring him back into my home. He still means the world to me, but I know you are super sweet and would love to have this boy in your home. <3 I know he will be in his safe forever home now. ❤ Love Goldens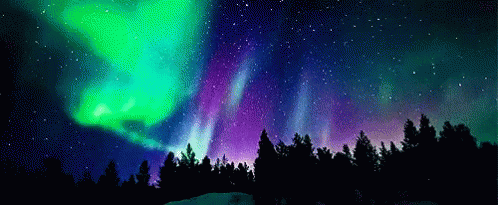 Dakota's first picture taken Feb 12, 2010.

Seeing Dakota in my message with a surprise note from Golden and a sale link was overwhelming. Shock was my immediate response, than came freezing and staring when I saw his profile. I was not expecting that, I am honored to be trusted and chosen to be his new mama <3
Thankful forever for her and her kindness. I never would have dreamed I would own such a beautiful pet here. I still feel like I am dreaming! I will never let Golden down and be the best mama to him I can be. She will alway's be a part of him and his wonderful life here. If she ever want's him back day or night, she can.
Dakota loves friend's and visitor's.
Please respect me and Golden and do not ask if he is for sale.
I do not like blocking people but I will if you choose to ignore my request.
I really wanted a special picture for up top but I could not make
that one, all credit goes to this :)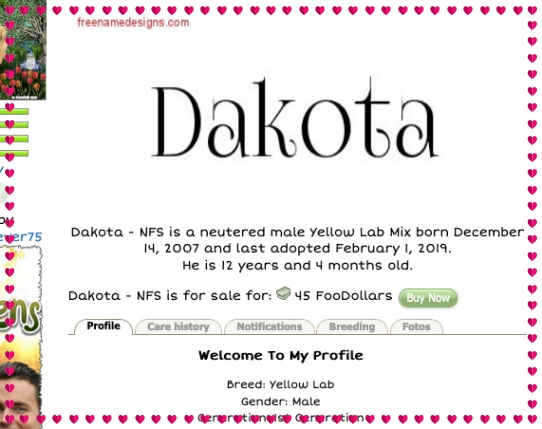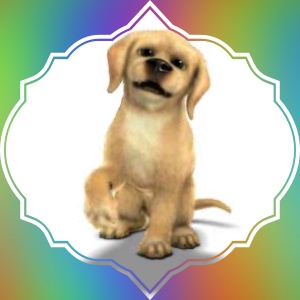 Goodbye
Welcome To My Profile
Breed: Yellow Lab
Gender: Male
Generation: 1st Generation
Stats: 416/1012 = 61%
Rarity: 4 Digit 1/7 Oddstat Yellow Lab
Date Golden Adopted: February 1, 2019
Date I adopted: May 8, 2020
Owned by Andy-25194450