Old Yeller
Old Yeller is a male Pokey Yellow Lab born April 18, 2008 and last adopted July 10, 2019.
He is 12 years and 2 months old.

Stats: 540/689 ~ 78.3%
Breedings: N/A


"He is purposeful and wants to be loved."
Here stands before you one of the finest pups in all of fooville. While Walnut may be one of the bravest pokeys around, he is often lacking in intelligence. Despite not ranking up high in the intelligence category, Walnut is capable of charming practically any lady in the land(besides Coconut- she hates him). His sparkling eyes and silky soft fur proof to be a lady killer. Despite this, Walnut does indeed have a brutal side; he has quite a lot of anger issues, so if you ever see a raging yellow dog running down the streets… you'll know it's Walnut.


I had seen Walnut up for sale for 500 FD in the Breeding Forum. He had just been picked up out of the AC and was being sold due to his high stats, as at this time other 75% and 76% pokey pups were going for 500-600 FD. This poor guy was sitting there for a little while, and it seemed no one wanted him because he had one little grey stat. I looked at him quite a few times, unsure if I should adopt him. Of course, my love and addiction for pokey yellow labs drew me in, and I went back to his sale thread and took the little guy in, naming him Walnut. He will stay here and live out his glory days with us;)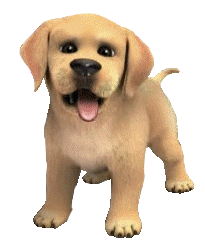 Owned by BrookeMorgann