Boldly Odd Brian
Boldly Odd Brian is a neutered male Yellow Lab Mix born December 27, 2007 and last adopted February 2, 2017.
He is 12 years and 5 months old.
Personality Profile for Boldly Odd Brian
Intelligence
59

72

142
Obedience
78

108

166
Bravery
60

93

142
Bravery
60

92

142
Agility
55

95

140
Agility
55

98

140
Endurance
60

72

141
Endurance
60

78

141
A Rare 6-Digit, 1/8 Oddstat Yellow Lab ❤
Scene Link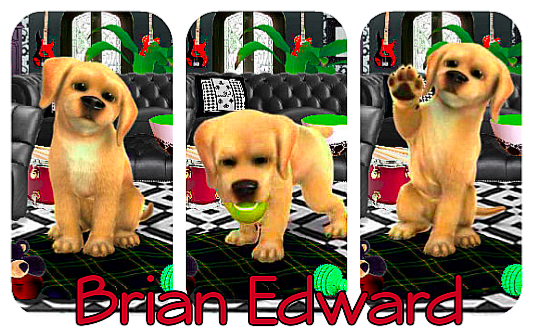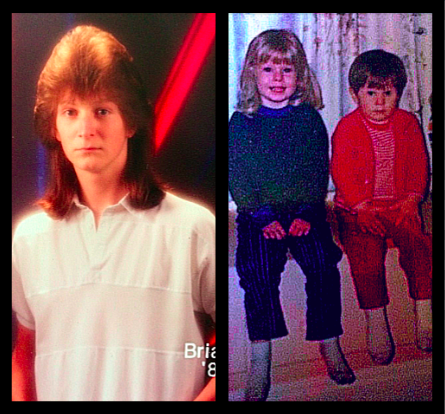 My brother's graduation picture and me and my brother when I was 5 and he was 3.

How I Got This Guy ~
I had gotten this wonderful guy back in 2010 from a friend that was leaving Foo at the time. I was thrilled to have him because he shares the same birthday as my brother. I had him for many years and when a good friend was looking for an oddstat to add to her family, I decided to share, because I owned several yellow lab oddstats, and ended up giving Brian away to her. She loved him so much and took very good care of him for a long time. Then one day, I signed on to Foo and had a message with his sale link in it. I was shocked and couldn't believe it. She sent back my boy. He's actually back home here with me. I couldn't be more happy right now. I've been very ill and not feeling well and this wonderful gift just means that much more to me. Thank you so much, Robin. I'm so very happy to have my baby back home. Welcome back home Brian!
My Brother's Story ~
My brother was a quiet, somewhat shy person, who loved animals. Growing up with him was definitely a challenge. He was 2 years younger than me and I was always looking out for him. He was always exploring and getting into trouble. He also tried to figure out things and how they worked, always taking apart everything. As he got older and started high school, he had started many hobbies including, breeding various fish (He was the youngest lifetime member of a high ranked fish club), dabbling in electronics and how they worked, started to learn to play the electric guitar and even became a die-hard metal music fan. I remember my mom and dad yelling downstairs for him to turn his music down constantly, as it was always so loud. I never really minded. He was definitely the "rocker" of our family. In his senior year, he really started to get into classic muscle cars and had 2 very nice cars that he would work on in his spare time. One was a mint 70' Chevy Chevelle and the other was a racing car. He rebuilt the entire engine of the Chevy and that car was so sweet.
After graduating in 1989, he continued breeding fish and even adopted some other pets such as a pair of Iguanas and even a Caiman. Always a blast watching him feed those animals. He then started his own janitorial business, with his long time girlfriend and they bought a house together and moved out of my parents house. They lived in that house for a few years and had a successful business.
I ended up getting married in August of 1995 and remained close with my brother, visiting him as often as I could. He didn't live far from me. He always seemed happy and I was happy for him. Little did I know that he was having troubles with his girlfriend and some other things. She had went to stay with her parents for a while. He became very depressed and they were fighting a lot. Their business started to suffer from everything going on. I never knew any of this and wished my brother had just told me about everything. I would have helped him out in any way I could.
It was late in the month of January of 1996 and I had been home and received a call from my mother. She was just about hysterical and said that she had went to visit my brother and found him in his garage, in his prized car, dead from carbon monoxide poisoning. She barely got the words out and told me to please go pick up my little sister from school. I was devastated and couldn't stop crying. My husband came home immediately and I calmed down enough to go get my sister out of school and took her home. I never really noticed that it was a dark and dreary day outside, while picking up my sister but it became even more so, after the news of my brother's passing. I had only been married for 6 months before this all happened and still couldn't believe he was gone. He was only 25 years old and lead such a short life.
I still to this day ask myself so many questions. Why did all this happen? Why didn't he tell me or anyone what was going on? Why wouldn't he tell us about his problems or ask for help? I would have helped him with anything in a heartbeat. If only he had asked for help…
I miss him every day and think of him often. He never got the chance to meet my children, as they were born after he passed. He never got the chance to be the cool "rocker" uncle that he would have been. They ask me about him sometimes and I'll always have a story for them or tell them all about him, his favorite things and what he loved to do. Countless memories of my one and only brother, packed away tight in my head. You are very much loved and missed, Brian. ❤


December Birthstone: Turquoise
LOVE AND MISS YOU BRIAN!!! ♥♥♥
NEVER FOR SALE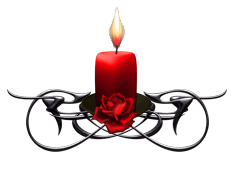 Owned by Sandy-D