Cricket Cache' -5
Cricket Cache' -5 is a spayed female Black Lab Mix born May 8, 2008 and last adopted December 25, 2012.
She is 12 years and 0 months old.
A Very Rare Legacy Lost Stat Black Lab ❤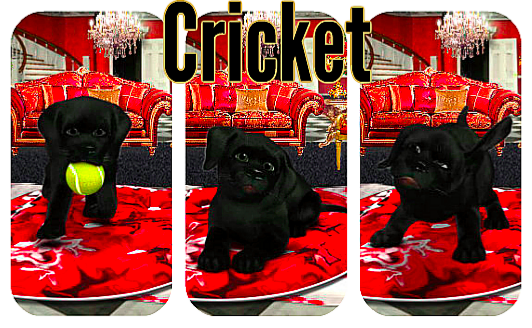 My baby is back home now for good. Thank you Mabelann, for this wonderful Christmas gift! :) Cricket is a VERY RARE legacy Lost Stat Black Lab, with pokey pic proof ~ a verified legacy. There are not many legacy black labs around anymore. Only a handful maybe. So glad to have my baby back home. Love my special girl! ❤❤❤
Original Adoption Date: Oct. 2010

Dear, dear, dear Sandy, You are such an AMAZING friend. You have taught me so much about myself. I was so shocked after getting Cricket (Abagael) I was determined to find a special Lost Stat Black Lab for you in return. I was not able to do such a thing because of their rarity, so I wanted to return Cricket home for Christmas. I have loved her to death, more than you ever will know. Im sure you will be even more pleased to bring her back home. Please dont hesitate to press the "buy now" button. Do it for me if not yourself. God Bless and Merry Christmas!!!
~With Great Love, Mabelann

NEVER FOR SALE


Owned by Sandy-D