Sub -Zero
Send Sandy-D a breeding request
Sub -Zero is a male Husky born June 29, 2008 and last adopted January 14, 2016.
He is 11 years and 11 months old.
2/5 Legacy Husky ❤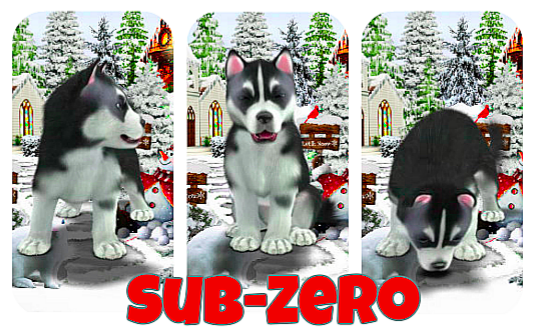 Ah, what a wonderful day it turned out to be! I was feeling down because I had to sell all my lost stats, to downsize my foo family and then a miracle happened. My friend, Koda, was looking for offers on his legacy husky and I had a pet he wanted, plus added fds, so we ended up trading. I can't believe it. I'm already in love with this boy. Thank you so much, Koda! So glad to have you join our family little guy. Koda had named him Zero and he will be keeping his name. Welcome home Zero! ❤
.
Previous Name: Zero (Just added to it)
NEVER FOR SALE


Owned by Sandy-D