Kathleen Theresa
Kathleen Theresa is a female Pokey Husky born September 2, 2008 and last adopted July 16, 2016.
She is 11 years and 9 months old.
1/5 Legacy Morph Pokey Husky ♥
Scene Link
UNDER CONSTRUCTION – RE-DOING…. MOM PASSED AWAY, APRIL 28, 2017 :(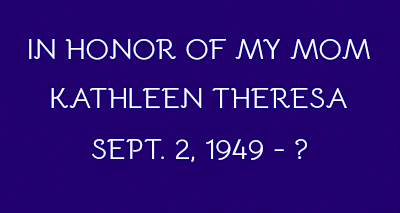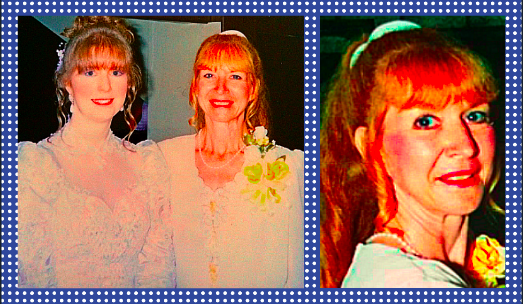 ~ My Wedding Day – August 12, 1995 ~

How I Got This Girl ~
Today has been a good and bad day. So hard to deal with all my emotions right now. I'll do the best I can to explain it all….
I had found out 2 days ago, that my mother has advanced stage pancreatic cancer and it's spread everywhere. At this point, we are not sure as to how much time she has left. My father died of esophageal cancer in 2004. This news of my mother has been devastating to me and my family. I already have a chronic illness and I don't deal well with stress and my emotions, so this has been extra difficult for me. I have been a complete wreck and I'm very very sad.
I needed something to help me cope and to try and feel as well as I could about all this, so I decided to make a thread looking for a pet to honor my mother. I made the thread looking for a female LS Yorkie or Westie, because those were some of her favorite breeds. I never even imagined I would find a pet that was actually more meaningful than either of those 2 would ever be.
While bumping my thread, I was glancing through the Breeding forum and saw another thread made my my friend, fightlikebatman (Kiles). I decided to check it out and there was this beautiful FLPH and when I took a better look, she had my mom's birthday! I couldn't believe it. It was like fate, as if something drew me to her and I knew I just had to try and adopt her.
Now, I'm not a very rich person on this site. I hardly ever have any money because I don't breed or sell my pets. I had a little chunck of money from selling 2 pets that I loved dearly but I knew I needed the money to get a pet to honor my mom. So, with that small amount and some of my other valuable pets I have, I messaged and made a private offer. I honestly thought there was no way I was going to get this girl because my offer was not very good but I had to at least try. When Kiles messaged me back and asked about 3 of my pets, I told her I would be willing to trade them and my fds for this beautiful girl. After a few messages back and forth she finally accepted my offer. I was honestly shocked. I couldn't believe that this perfect girl was coming home to me. Then she sent her link. The realization kicked in when I saw her on my profile. I was happy and sad at the same time and even shed a few tears.
She is just so perfect to represent my mother because they share the same birthday. I'm still quite shocked she's actually here but so very very grateful for your generosity, Kiles. Thank you so much, Kiles, from the bottom of my heart. You will never know how much this means to me. Although I'm very sad about everything that is happening with my mom, I am grateful to have this beautiful girl to represent her. I named her Kathleen Theresa, as that is my mother's name. I love you Mom…always!!! ♥ Welcome home Kathleen! ❤


September Birthstone: Sapphire
I LOVE YOU MOM!!!! ♥♥♥
NEVER FOR SALE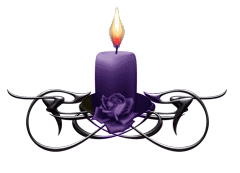 Owned by Sandy-D