Kyle Kierson -10
Kyle Kierson -10 is a neutered male Yellow Lab Mix born April 21, 2008 and last adopted August 7, 2016.
He is 12 years and 1 month old.
A Rare 0/5 Legacy UBER Lost Stat Yellow Lab ❤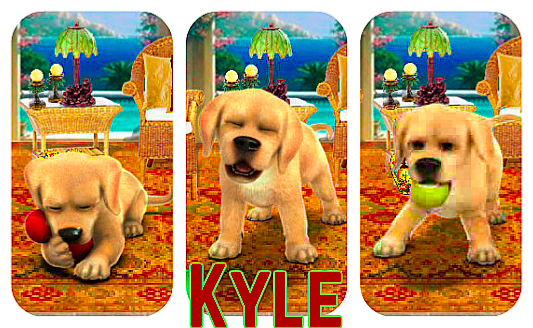 "Just when you think that there is no more kindness or honesty left here on Foo, someone comes along and surprises you…"
Thank you so much zombie/bat/Kiles! You know why. You are amazing and I love you. ❤

This Legacy is a type considered a "Lost Stat". Not only does his intelligence fall below the possible range ~ it is 10 points below the range which puts him in a category called an ~Uber Lost Stat. So glad to have you back here with me. I've missed you. Welcome home Kyle! ❤
Original Adoption Date: Oct. 2010
Previous Names: Bambi and Fiore
NEVER FOR SALE

VERY IMPORTANT: The cut-off point for most Legacies is 4,811,100. Some Legacy's ID numbers are much higher than that, but if it were to be considered a real Legacy, the ID should either be under 4,811,100 OR if the ID is over 4,811,100, the birth date of the animal should be BEFORE July 31, 2008.
With that being said, yes, his ID number is higher BUT his birth date is BEFORE July 31, 2008, so…Yes, Kyle IS a legacy!


Owned by Sandy-D