Oddinarily Oliver
Oddinarily Oliver is a neutered male Chocolate Lab Mix born October 16, 2008 and last adopted January 9, 2017.
He is 11 years and 7 months old.
Personality Profile for Oddinarily Oliver
Intelligence
55

96

144
Obedience
73

109

166
Bravery
52

108

143
Bravery
52

90

143
Agility
57

111

142
Agility
57

96

142
Endurance
55

97

145
Endurance
55

109

145
A Rare 3/8 Oddstat Chocolate Lab ❤
816/1170 = 69.7%
Scene Link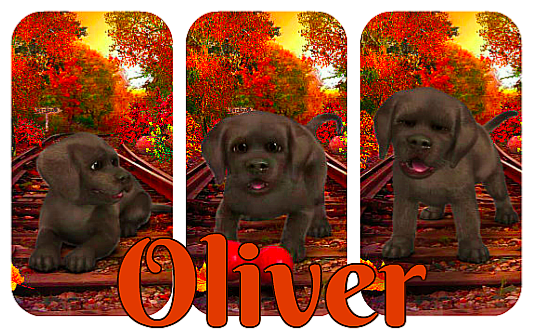 In Honer Of My Uncle❤

His Story And How I Got Him ~
Well, it all started when I finally decided to go after the largest dream I've ever had. I never had the courage before or the funds to do it, so I never bothered with it. After 7 long years, I thought to myself, why not? So I spent some time and made a nice thread, looking for my Oddie. The link is above. Never in my wildest dreams did I ever think I would find him, let alone in less than 2 days! Yes, I said less than 2 days. It wasn't even 24 hours later, and he was home already. It was really amazing. I've never had that happen in all my time here on Foo.
……….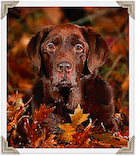 Now I really need to give credit to a few people who made this happen so very quickly. First, my ever lasting love and gratitude to my very best friend, Lauren, for helping me with every little detail of this entire thing. She encouraged me, she helped bump my thread constantly, she offered her own pet and a lot of fds to help with my offer and she was helping negotiate as much as possible, until we found the right offer. She is amazing and I love her very much. Thank you so much, Lauren! I love you! Second, I'd like to thank my other best friend, Toby, for having these long conversations with me and ultimately deciding that she would give up her precious boy to me and trust me with him. It means so much to me but I think you already know that. Thank you so much and I love you too! I'm so glad that we are friends.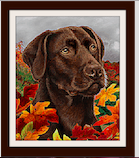 This little guy has been through a lot. If you look through his picture album, you will see that he's had many, many owners and has been passed around Foo throughout the past. I'm here to change all that. This boy has finally found his forever home here with me and he will never again have to worry about going any place else. He can roll around and run and play in all the leaves he wants to now, his favorite thing to do. He is here to stay!
I still can't believe he's actually here with me. I just keep staring at his profile and wondering how I got so lucky but I think I already know the answer to that. I have some VERY good friends. ;) Welcome home Oliver! ❤❤❤


Sandy,
You are my best friend and you deserve this boy more than anyone in the world. I love you, thank you for always being there for me. I am so glad to finally help make your dream come true. That makes me feel like I achieved my ultimate dream too, and maybe that is because helping you was my ultimate dream. If you ever need anything, you know I'm here for you to help you in all of your future endeavors.
~Lauren



Owned by Sandy-D