Arthur
Arthur is a neutered male Chocolate Lab Mix born December 21, 2007 and last adopted April 8, 2019.
He is 11 years and 10 months old.
Personality Profile for Arthur
Intelligence
55

123

144
Obedience
73

125

166
Bravery
52

102

143
Agility
57

103

142
Endurance
55

103

145
---
---
Scene
Thank you Tam for the name text graphic
Thank you Britt for the name gif graphic
---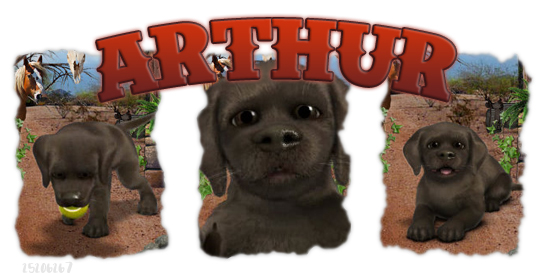 ---
Warning; RDR2 Spoilers ahead;
Thank you for sumbling across Arthur's profile. This is Arthur, the 5 digit 5/5 chocolate lab, who just so happens to be named after Arthur Morgan. Arthur Morgan is the main protagonist in Red Dead Redemption 2. Arthur is one of the main members of the Dutch van der Linde gang, and is seen as a son to Dutch and Hosea Matthews. In the events of the game he becomes disillusioned with Dutch's vision, and after being diagnosed with terminal Tuberculosis he dedicates his life to helpling his "brother" John Marston and his family get out of the gang.
Arthur is your typical villain turned hero, and a chocolate lab was a great fit for this character. He is not for sale, so please don't ask.
---
Owned by Vanquish