Benny Barkley -11
Benny Barkley -11 is a neutered male Chocolate Lab Mix born March 16, 2008 and last adopted October 11, 2010.
He is 12 years and 2 months old.
An Extremely Rare 6-digit UBER Legacy Lost Stat Chocolate Lab ❤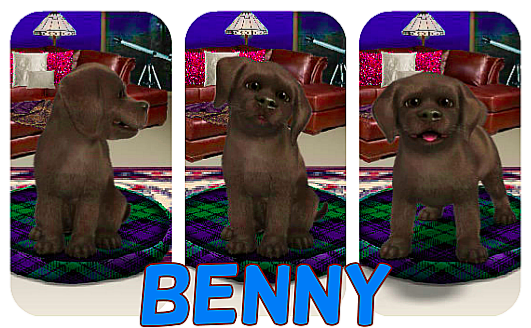 This Legacy is a type considered a "Lost Stat". Not only does his intelligence fall below the possible range ~ it is 11 points below the range which puts him in a category called an ~Uber Lost Stat. — PLUS ~ this little gem has a 6 digit ID number which adds to his rarity. The name Benny means 'Blessed'.
Original Description: He is alert and just wants to be cared for and feel appreciated and wanted. ❤❤


Owned by Sandy-D