Sweet Tea
Sweet Tea is a male Pokey German Shepherd born December 25, 2009 and last adopted August 29, 2016.
He is 10 years and 5 months old.
His mother is Louka, owned by Zap-
, and his father is Jacob-for sale 85fd, owned by RavenFeather13
, and his 3 siblings can be viewed on his family page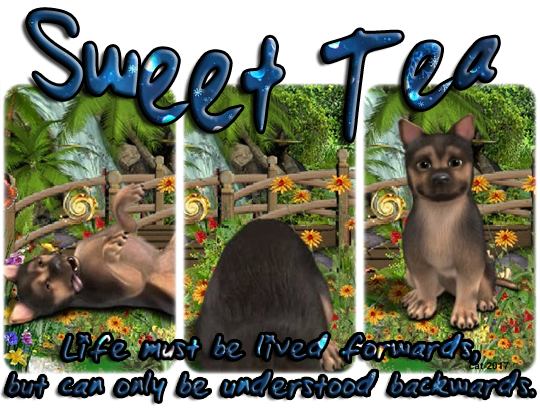 Cold as ice but sweet as sugar.
Owned by Caliso