Switching'Sadie
Send Sandy-D a breeding request
Switching'Sadie is a female Golden Retriever born November 5, 2009 and last adopted February 26, 2017.
She is 10 years and 7 months old.
Rare Switch Golden Retriever/LHST ❤
Scene Link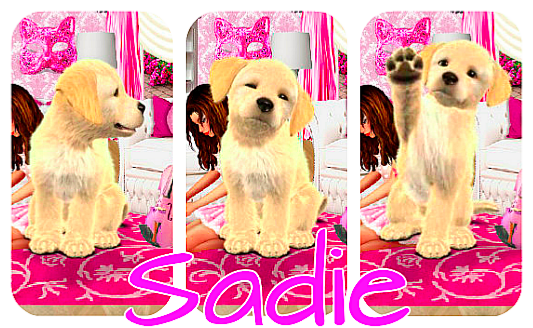 Her Story And How I Got Her ~
This is my second dog/cat switch pet. I adopted this lovely girl through a trade, with a very dear, old friend. Here is her story…
I hadn't been on Foo for several days, due to some things going on at home, and I finally decided to get on and browse the Breeding forum. I came across a thread made by my friend, Kizzee. She was wanting to sell/trade her switch pet. I clicked on immediately because I have an obsession with switch pets. lol I was totally expecting to see a dog/dog switch and to my surprise, there was this beautiful girl, a dog/cat switch. I immediately private messaged her and made an offer to trade my LS LHST. She messaged back and said she would love to trade. I couldn't believe it and I was so happy. So, we made the straight trade immediately and this all happened in less than half an hour. Amazing! I wish all pets were this easy to achieve. ;)
Sadie is a little bundle of energy and loves to run and play. She especially loves to run through high grass and roll around in it. She also loves to fetch toys and is always willing to play if you are. Be prepared to spend lots of hours of playtime with her.
I'm am very grateful to have this girl come live with me. She will be very loved and spoiled here. Thank you so much, Kizzee! I am so in love with this little girl already. Welcome home Sadie! ❤



Previous Name: Teako
Message From Kizzee: Enjoy living with Sandy little lady…she has had some bad news…go be her healing puppy! xx


Owned by Sandy-D