Andy Bathgate
Andy Bathgate is a neutered male Pokey Black Lab born June 6, 2009 and last adopted March 16, 2018.
He is 9 years and 1 month old.
His mother is Tokyo, owned by Gaarin
, and his father is Shadow , owned by hismilepets
, and his 6 siblings can be viewed on his family page

Hello! Welcome to my profile, I hope you enjoy! Check out the Rangers Goal song Right here! → Song auto replays! Also it goes away when you move to different tab!!

Named after a true Hockey legend. May he rest in peace <3 For all of you non hockey fans this pup is named after a famous hockey player Andy Bathgate. Andy played as number 9 for the New York Rangers as Right Wing. His number is now retried by the New York Rangers, only one other Ranger wore number 9 and that amazing player was Adam Graves. After Adam Graves retired in 2009 they honored both of them by retiring number 9. Andy Bathgate begun his NHL hockey career with the New York Rangers after playing 10 full seasons with the Rangers he was then traded to Toronto which led the Maple Leafs to there 1964 Stanley cup championship win. After his Stanley cup win with the leafs he then was traded to the Detroit Red Wings and helped them win the Stanley cup championship in 1955. After he helped Detroit he then was chosen by the Pittsburgh Penguins in the 1967 NHL Expansion Draft. After one season with the Penguins he then went back to the Canucks where he led them to two consecutive Lester Patrick Cup victories, in 1969 and 1970. Andy also won the Hart Memorial Trophy for the MVP of the NHL in 1958–59 after scoring 40 goals, which was no easy feat in that era. Then in 1975 he retired, but in 1978 he was inducted into the Hockey Hall of Fame. But sadly this honorable hockey player died on February 26th 2016. Andy was an amazing hockey player and he will be missed by his fans and his family. Andy Bathgate August 28th, 1932-February 26th 2016 <3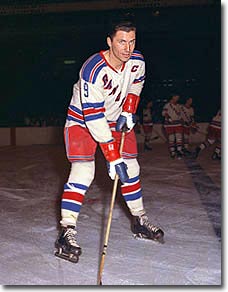 HECK NO! I love Andy Bathgate he is a one of a kind goofy pup!
Owned by Nyrangerfan